RE: chamber heating fan - auto on when you set chamber temperature
@mrehorstdmd ive got a 2000 watt heater. which is insufficient. im reaching 140 celsius chamber. intend to power up to 3000 watt to reach 180 celsius.
my fan sucks air at the bottom, passes it over the heaters and spits it out at the top. so i guess ill have to keep the fan speed constant throughout the build to avoid artifacts that would correspond to whether fan was on or off.
i do have a TCO but for the chamber over temp protection. im not sure if i can connect a TCO directly to the heater, because for a chamber temperature of 180c, the heater would be at say 360c or more. gotta determine this . and also i think TCO for such high temperatures are hard to find.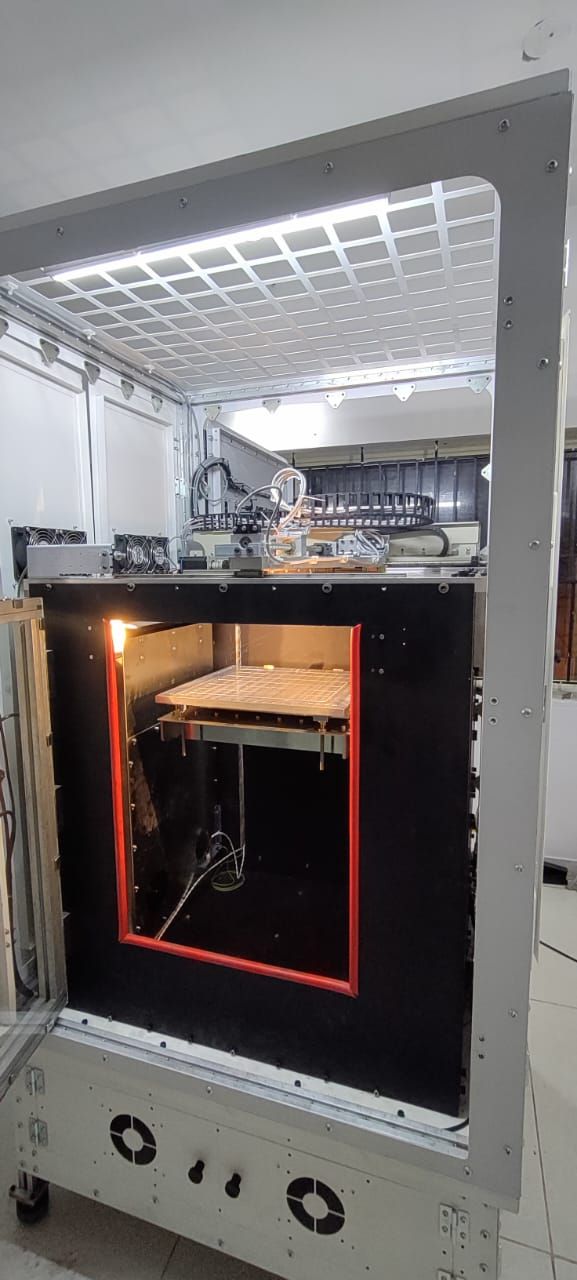 posted in Gcode meta commands