RE: Home Assistant Integration
Thanks @Lyr3x for your work.
I have worked on porting the octoprint card to work with you integration.
Anyone interested can check it out here : https://github.com/repier37/ha-duet-card/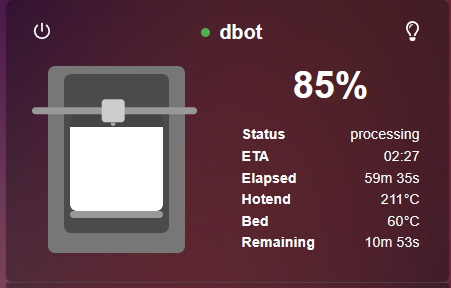 It has not been tested much besides on my setup, so feel free to report any issues.
btw, @Lyr3x to make your integration work on my setup I had to add authentication. check the pull request if you like to integrate it.
posted in Third-party software