RE: [SBC] Error: M140 has thrown an exception:
@Phaedrux I found my mistake. I thought I had no start code for my extruder in cura. I even looked it up. But cura didn't display anything.
Turns out I did have one.
However, the start code was not displayed unless I clicked on the input box.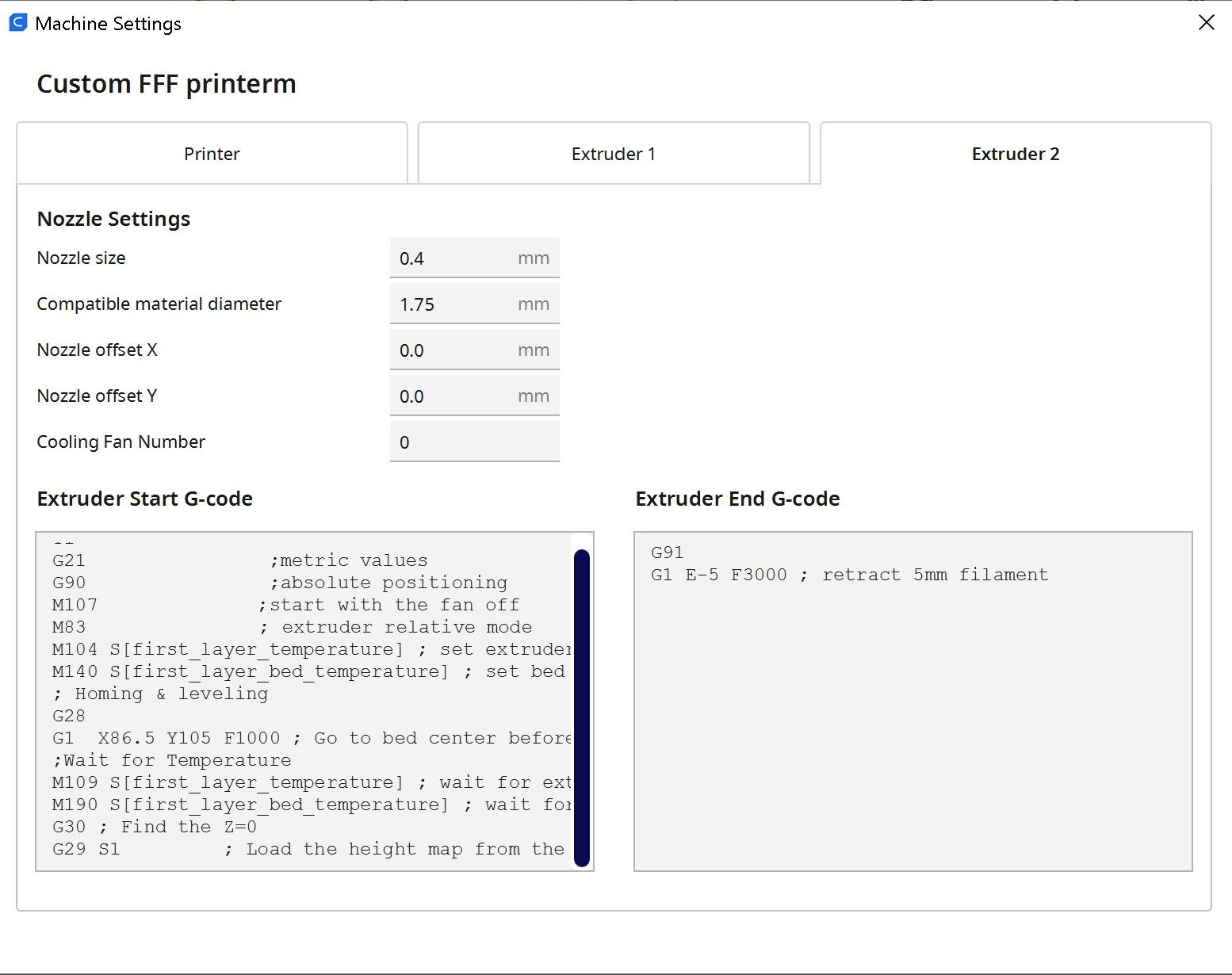 And in my startcode there were the bad gcode commands.
Now that I removed them, the gcode file looks normal again and everything works as it should.
So thanks
posted in DSF Development