DUET3 SD card soldering
Hello. I have a WD41093 series Duet 3 MB 6HC and just inserted the included SD card into it for the first time. Heard a click/pop sound, doubted myself if I inserted the card properly but after double checking it was correct. The board does not see the SD card I suppose since I get the Your Duet rejected the HTTP request: page not found Check that the SD card is mounted and has the correct files in its /www folder and sending M997 S0 through console gives me Error: M997: Firmware binary "Duet3Firmware_MB6HC.bin" not found when I just put the file there from my PC (so card is OK).
Through the top "notch" of the SD socket it seems like one pin what maybe is supposed to contact with one of the pins of the SD is out of place (as in bent weirdly) also the whole cover of the socket lifts when I insert the card and the two solder points look like were never soldered

If guided I can try to take the cover off but I don't want to loose the warranty.
Please help, thank you.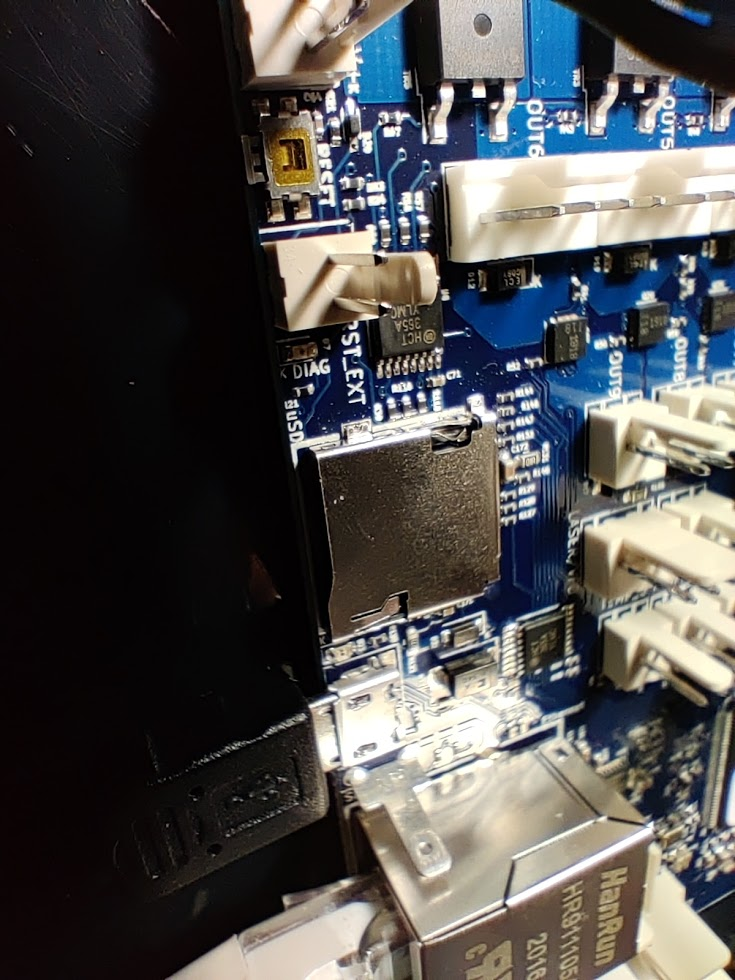 posted in Duet Hardware and wiring