RE: Did I just burn a driver?
Thanks for the quick reply.
Yes, I have a small burn marked on the attached image. I find no short between the stepper connections and ground. I have around 2 ohms on each coil and that is close enough to what the specs on my motors say.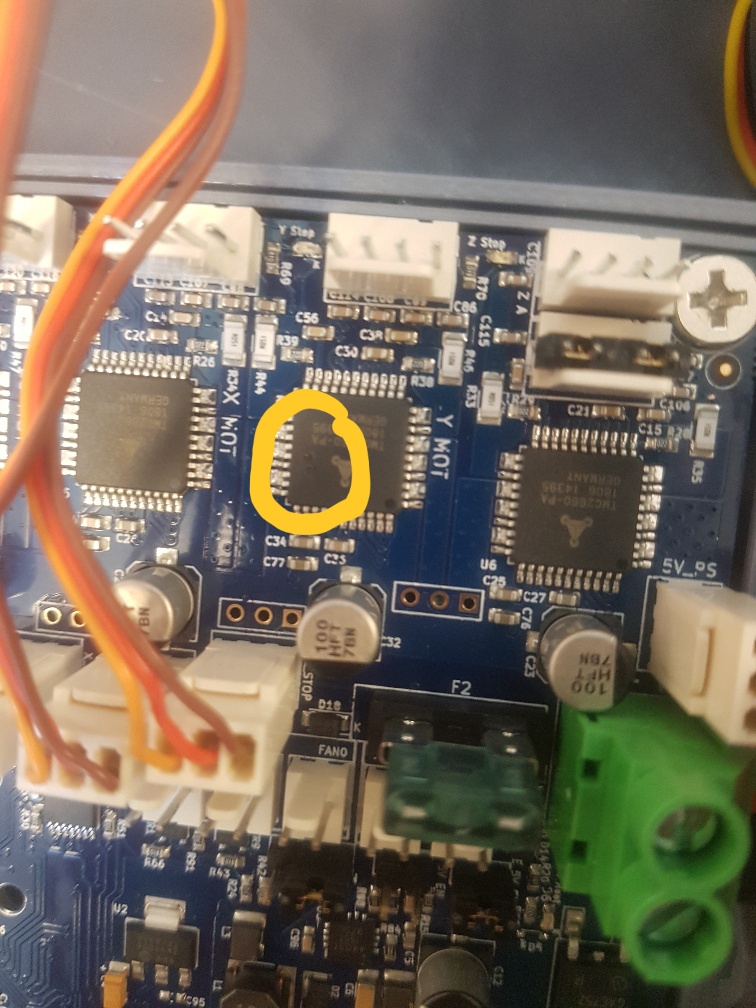 posted in Duet Hardware and wiring