RE: Duet 2 Wifi - Getting power, but no screen output or web access
IT LIVES!!
The yellow box is the main part that failed.
So, we removed the D1 diode (red), but the 5v from the USB was still reaching the U3 and overheating that area of board. So we also removed the L3 inductor (green).
Now, the TR4 mosfet (orange) also blew, so Heater 1 (E0) would throw an error. But E1 still works fine. So I just have the single hotend regardless.
And we're golden! I just have to have the 5v power come in from the USB, but hey, working board!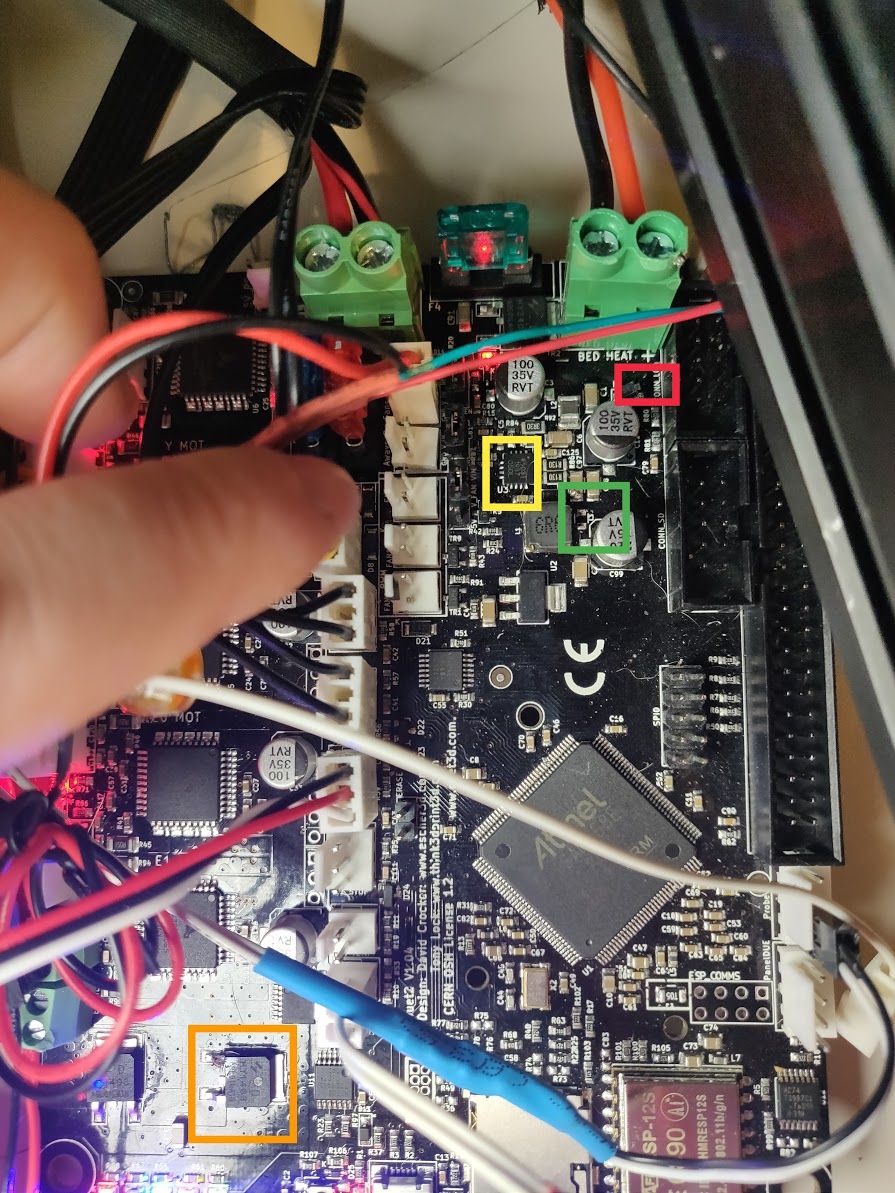 posted in Duet Hardware and wiring