EMC: Wiring for Duet 2 Ethernet
Hello together,
I developed a system with 7 stepper motors and wanted to share my results according EMC.
In the picture below you can see the drawing of the motor cables i used for the EMC Test and the results (courtesy of Bureau Veritas CPS Germany GmbH). The pigtails of the cables are screwed into the steel plate, directly next to the Duet-Board. With this setup I got the best results in the laboratory (test method EN 55016-2-3:2017) and stayed below 40 dBμV/m / 47 dBμV/m, which is necessary for industrial machines.
Of course you allways have to make your own EMC tests, but maybe this information is helpful for somebody.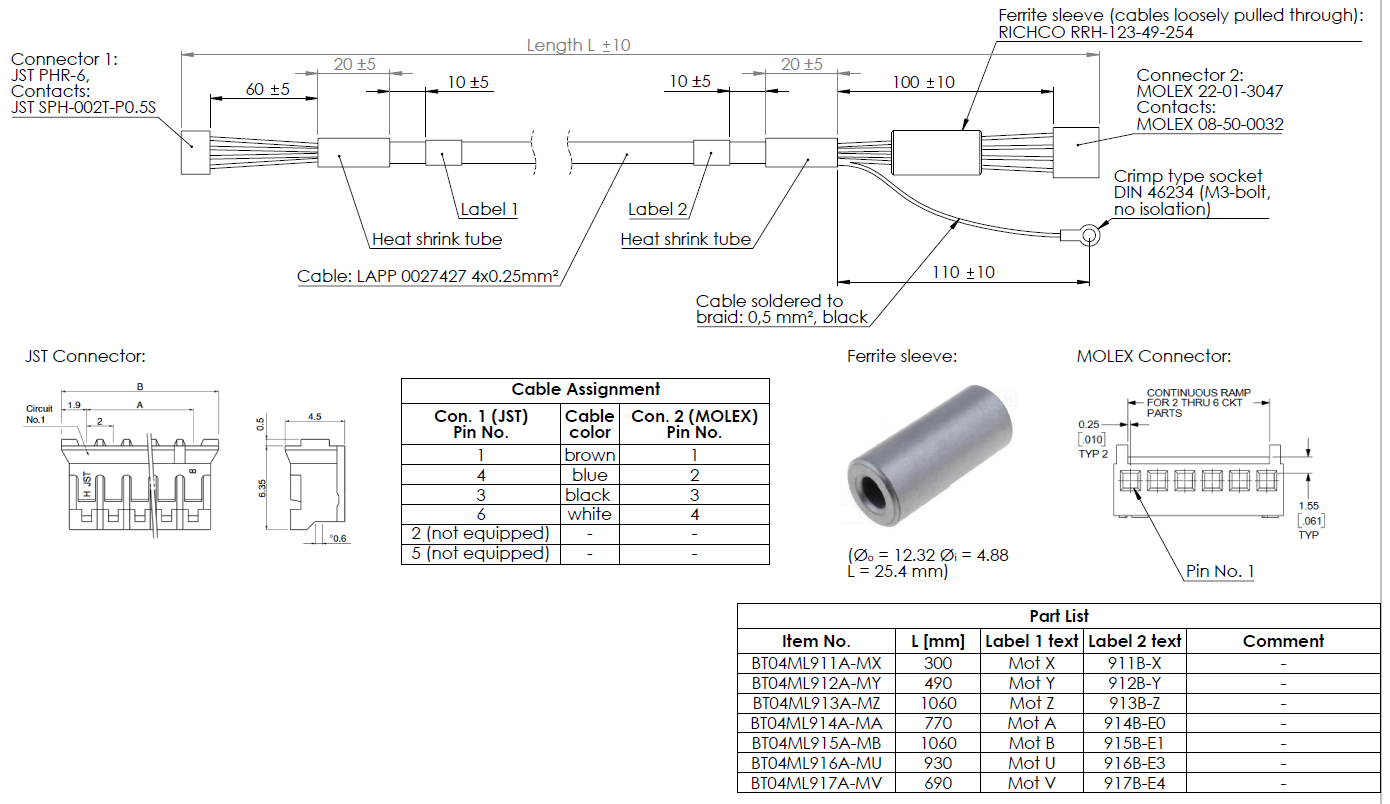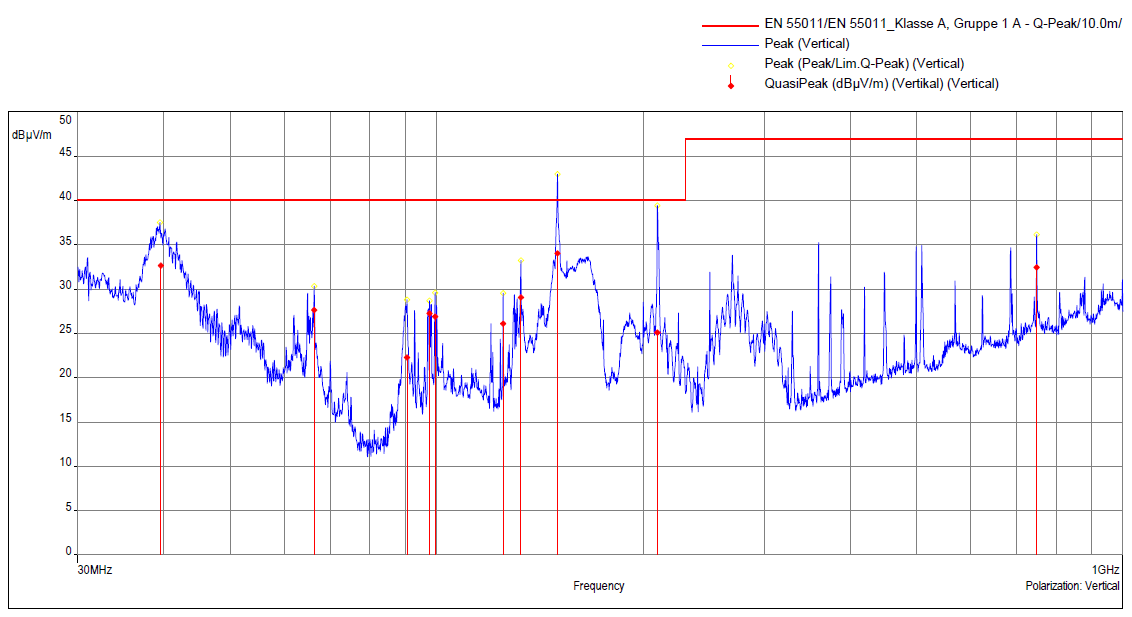 posted in Duet Hardware and wiring
conformity
wiring