RE: Vertical banding
The point is that the mounting arrangement is not good. Just because it is done doesn't mean its good and life time of a bearing is not until it ceases to function or exist as a ball bearing. I know that 100N is in the high tension for most people and 2000 RPM is the upper speed for many steppers. Slower speed and repeated short back and forth motion can be really bad for bearings since the grease has problems forming a good film inside it at lower speeds.
Here is what happens if you do as I told you earlier and center the load between the ball bearings. All else the same. You can run with much harder tension and lower friction. That reduces ringing since the extra load due to the accelerated mass is smaller compared to the tension in the cord. This should be extra important for you since you have a very long thin free cord and hence a relatively elastic setup.
Loading a deep grove ball bearing axially is not that bad since it distribute the load on all included balls.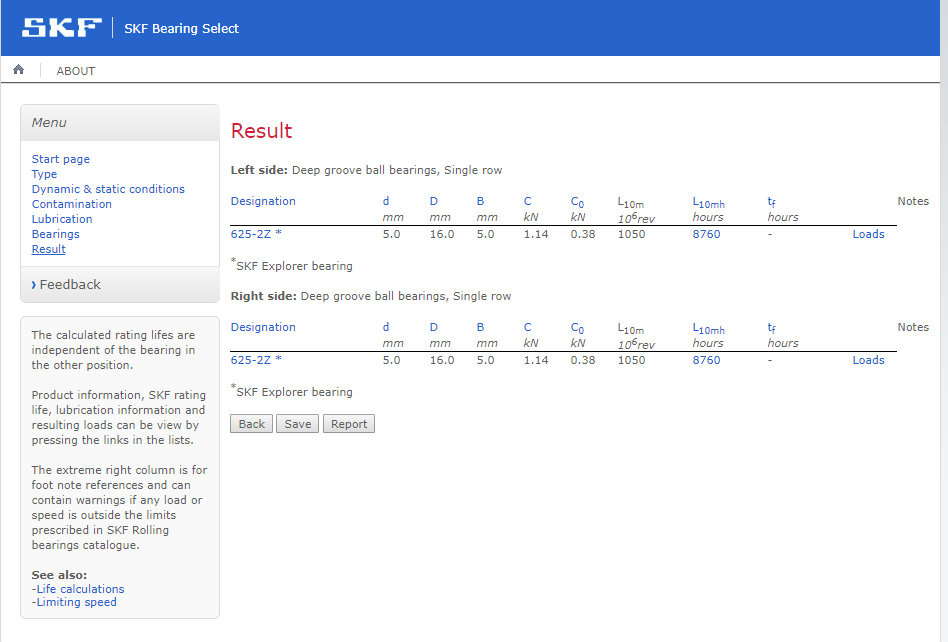 posted in Tuning and tweaking