Peek Delta Printer
I have been upgrading my delta printer for a few months to print Peek and ultem, its nearly finished, just finalising the z probe although its manual. Just a few covers to print to make it pretty.
Specification:
duet3d ethernet with paneldue
500w 240vac magnetic bed good for 150 degrees
chimera water cooled, upgraded to copper heater blocks, high cartridge heaters and PT100
manual mechanical z probe
volume 300mm diameter x 280mm high
heated enclosed chamber with extraction
Also will be investigating direct heating of the layers as they are printed to increase layer bonding.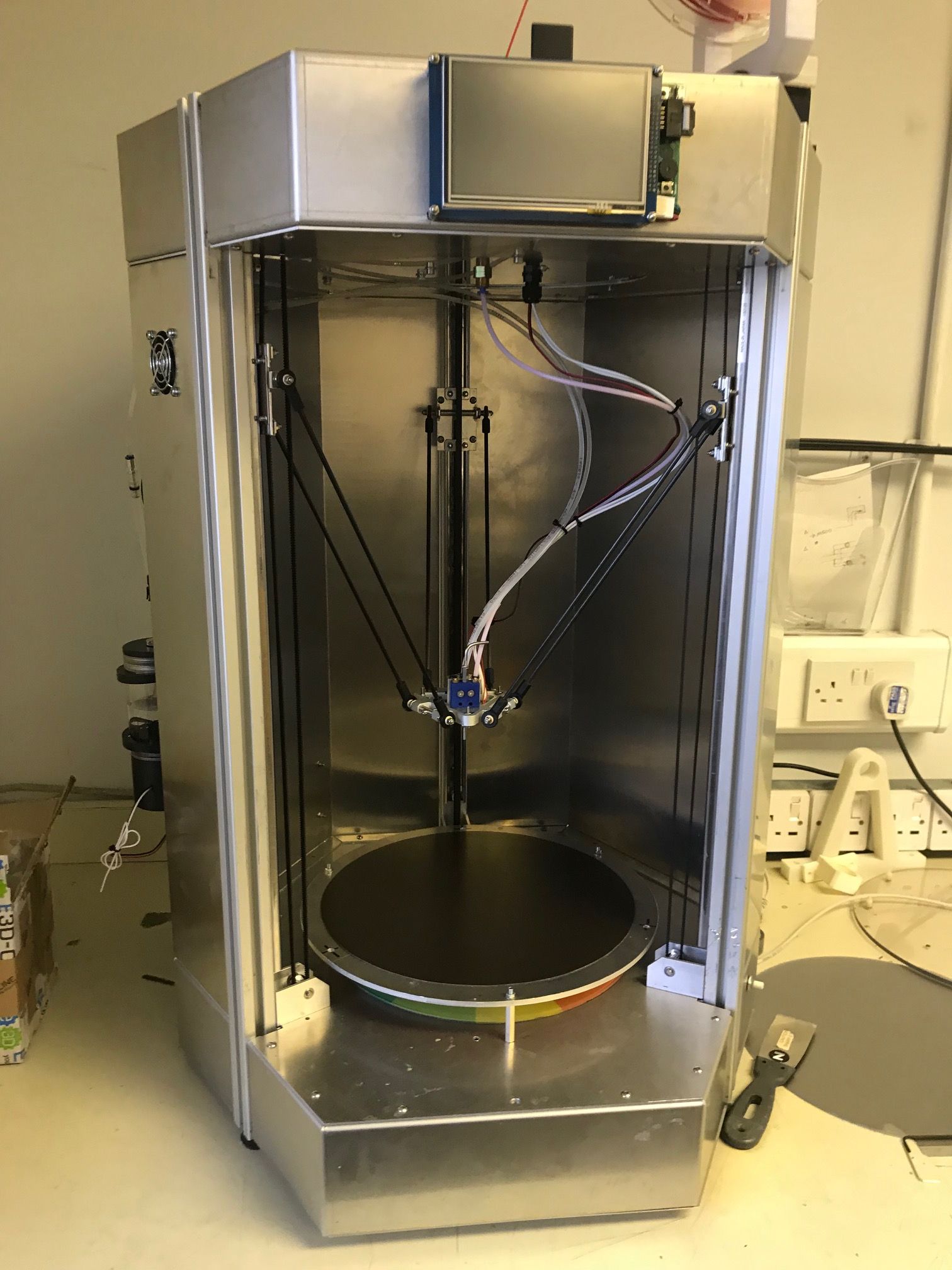 posted in General Discussion