RE: Duet3 freezes
Good morning!
Just wanted to finish this thread by confirming that it is (was) a power-supply issue.
yesterday night after almost 3 hours printing i was able to capture the problem: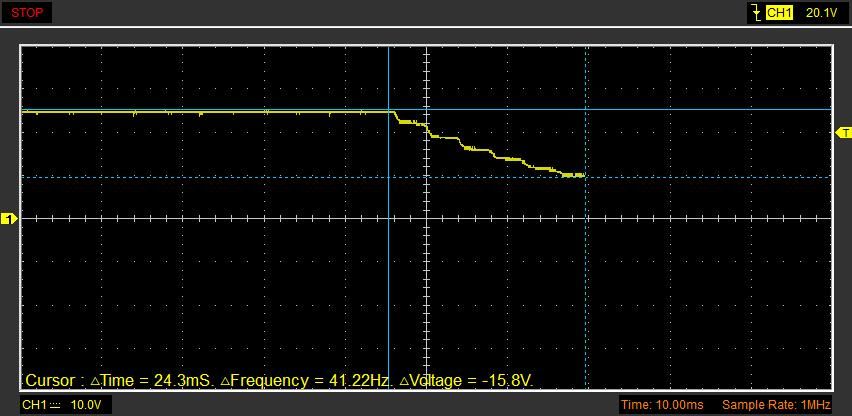 It was a cheap Chinese brand 480W power-supply and the time increased from 1 to 3 hours because i did some re-soldering for the transistors inside to get them align better to the heat sink (in this case aluminum block connected to the chassis).
Anyways i received yesterday brand new MeanWell power-suply and hope that it will finish my waste of filament for good.
Thank you for your help!
posted in Duet Hardware and wiring