RE: JST Crimp pliers?
Thanks a lot for your answers.
I found a very good solution from a nice Company, they have a nice system where you can by the pliers and add inserts for various connectors.
https://www.rennsteig.com/en/products/crimping/200-crimp-system-tool-pew-12
I talked a bit with the support and they told me that there insert "624 1324 3 0" should work with the WE connectors.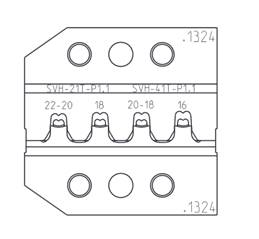 I will send them some connectors and some wires for testing now. Let's see what they say after there tests.
That may sounds a bit over the top but I love good tools and I'm sure that it makes sense to support good engineering. I think that this is the case with duet, isn't it?
Cheers, Chriss
posted in General Discussion