RE: Enhancing pressure advance
@bot I'm testing something on my side. Would you share a test gcode that demonstrates your use case, preferably with many layers. I sorta implemented what you suggested, but it's not that simple in the grand scheme of the firmware, so I would like to make sure I got it right before sharing code and firmware file.
Basically, I took your formula and added some averaging to the computations, since the whole thing has to be time-based to accommodate both long and short moves. Maybe I'm thinking too far, anyways, here are my test results:
Before: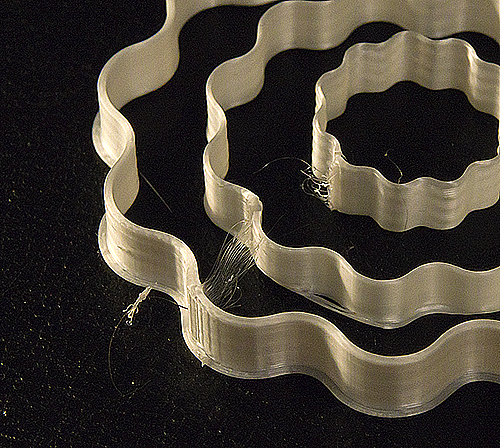 After:

And I'm using a constant value of 0.5 - 0.4 (plus some other time constants because I think I had to).
On the side note: 2.05.1 is so much smoother when running near max step rate and high PA. Good work!
posted in Tuning and tweaking