Square Nozzle Orifice
Like many before me, I've had thoughts that a square nozzle could potentially result in improved print quality. The idea being that if it's always pointed "forward" you may reduce visibility of layer striations, or that perhaps the increase in surface area will improve part strength.
Attached is my first attempt at a square nozzle. This is EDM finished out of an E3D "experimental" blank. The square is 0.40mm across and held to extremely tight tolerances (+/-0.0025mm).
I have only had time to do a couple of test prints, so not much to share visually at the moment. My first impression is that the improved orifice surface finish (cross sections to come) makes a real difference in print quality. Additionally, I could go all the way to .40mm layer heights while retaining good part quality.
Hopefully before next week I will have some good side by side comparisons to share. Though this post may be a bit premature given the lack of testing, I'm definitely curious to hear people's thoughts on the subject.
Next up are EDM/WEDM finished round orifices, star, flower, and triangle shapes, as well as consistent ID paths (IE, .40mm from end to end, no large lead-in ID).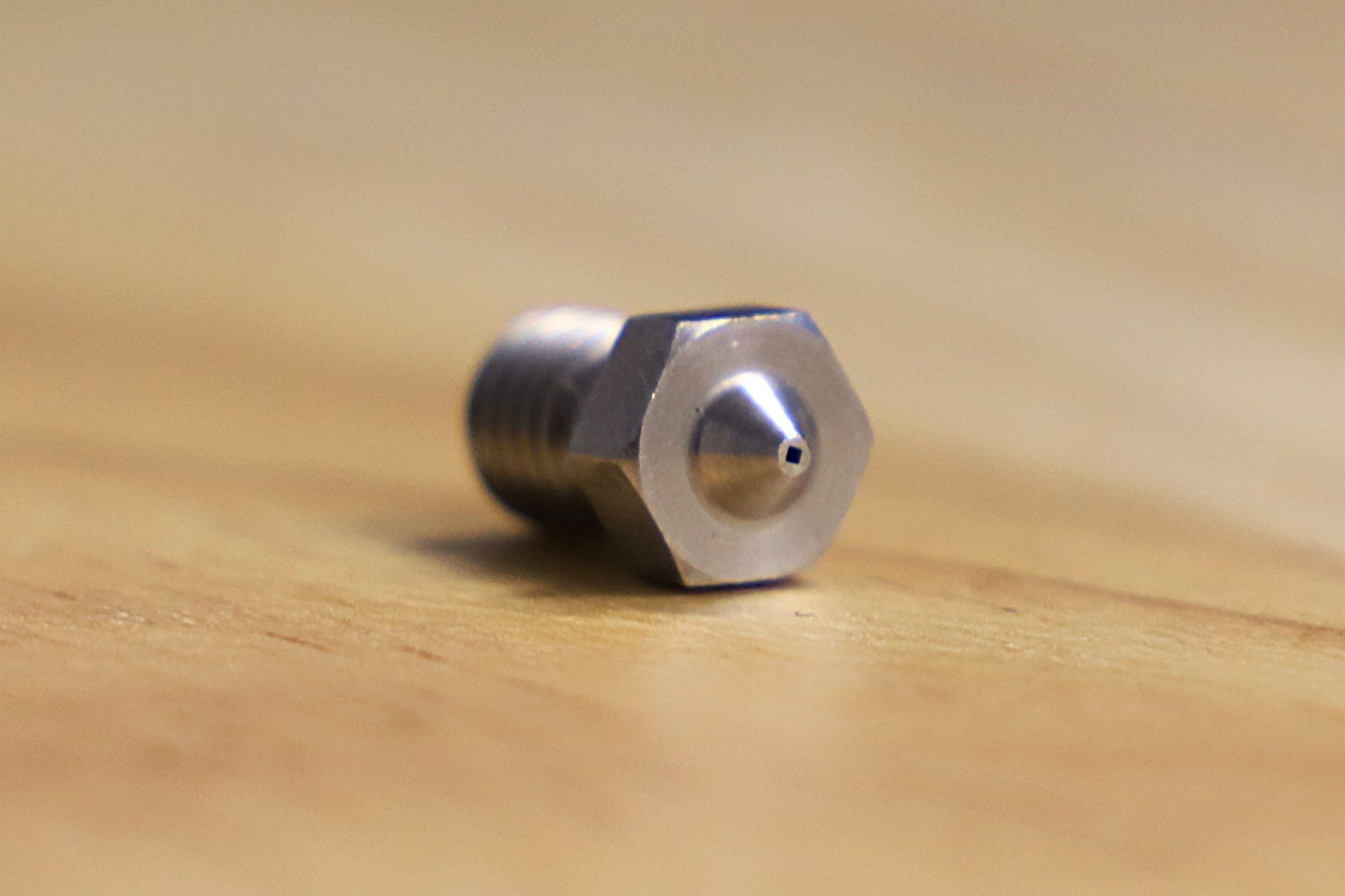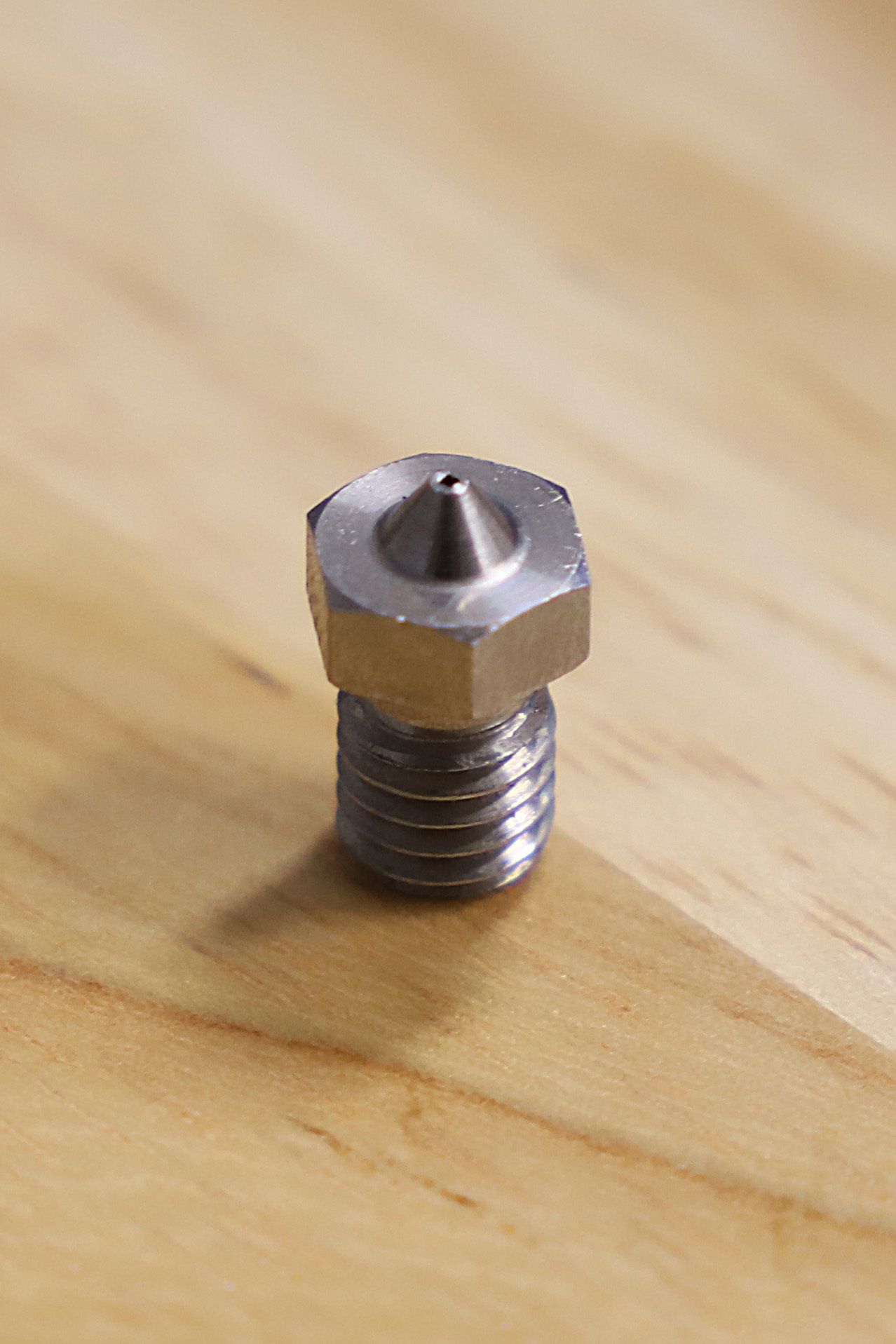 posted in 3D Printing General Chat