RE: Suggestions for hight precision CoreXY
I just finished building a new CoreXY printer with the goal of no 3d printed structural parts at all. The only printed parts are the enclosures for the controller boards and the extruder mount (dual BMG extruders).
I've been 3d printing for several years on both cartesian and corexy. A more rigid printer usually produces better prints. The best improvements were around bed stiffness. I recently went to the 3 independent "true level" setup with a 1/4 thick MIC6 aluminum plate + 1/4 tempered glass. Each z axis motor is controlled by an external stepper and has a 3:1 gear reduction for both higher resolution and higher strength (HERE is a vid of my bed setup). Since this vid, I've added 12mm smooth rods to each ballscrew to improve linear motion.
Attached are a few pics of my printer: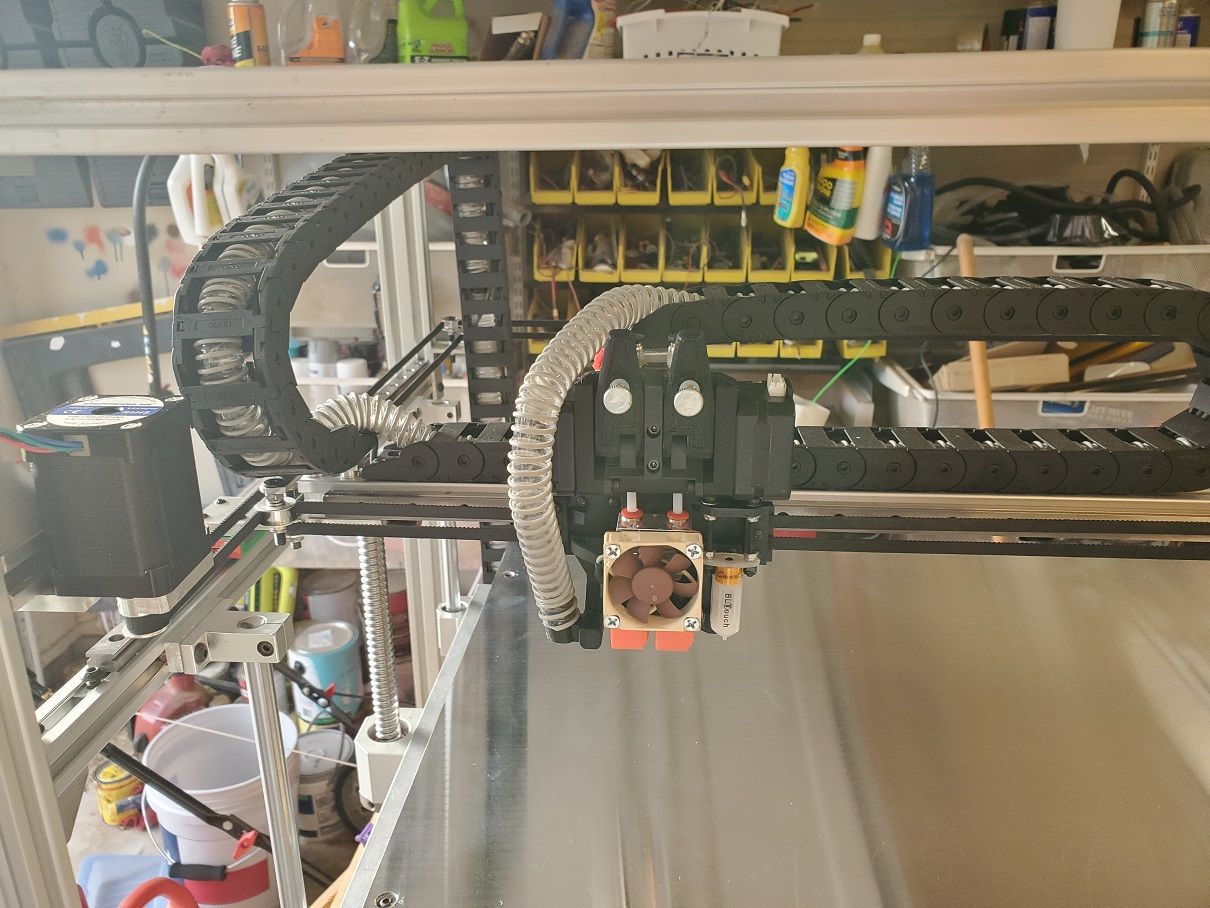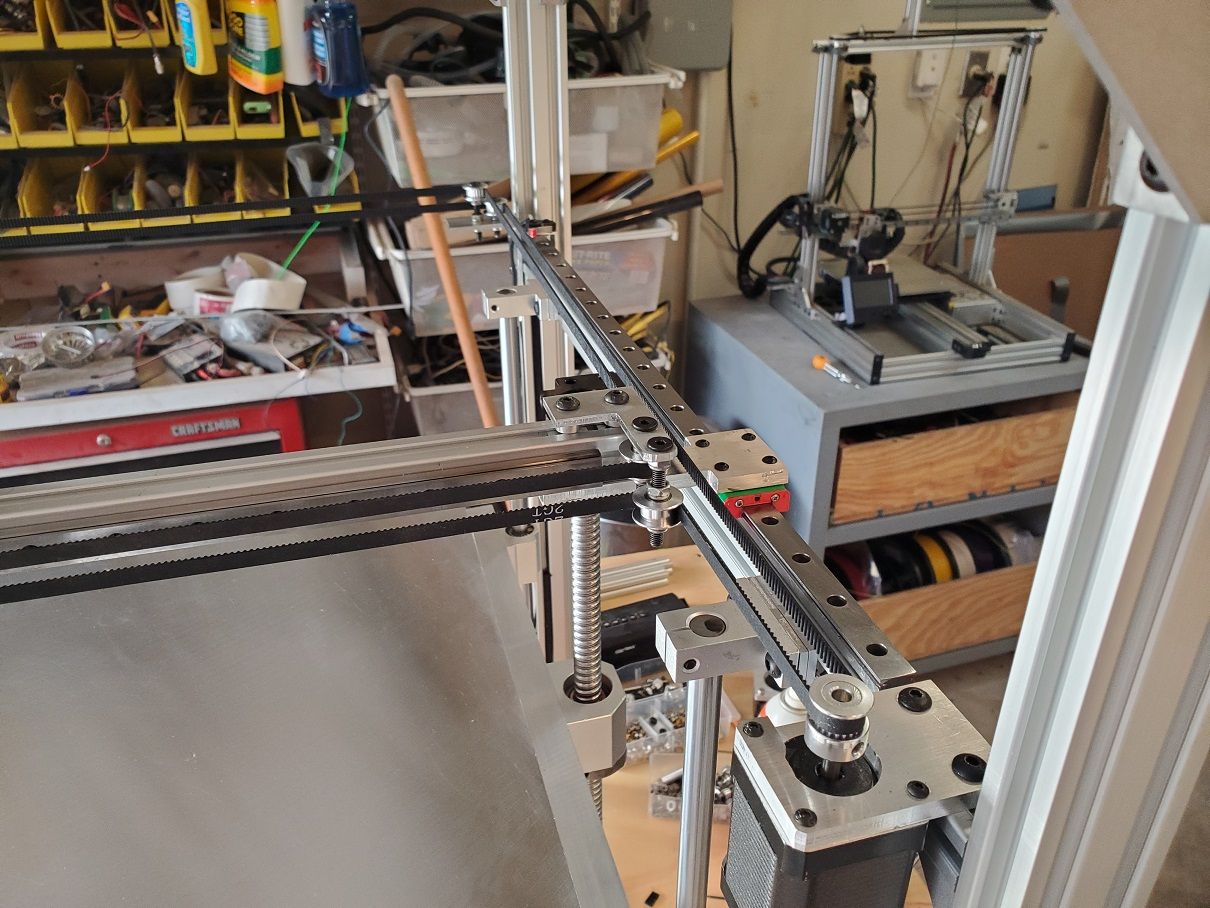 !
posted in General Discussion