RE: Novel/Unusual/Large printer videos wanted
Hi Folks,
This is my polar printer, it's down for a bed bearing upgrade at the moment, but she's definitely running and the duet's working a treat.
Working volume is 570mm diameter by 1150mm tall.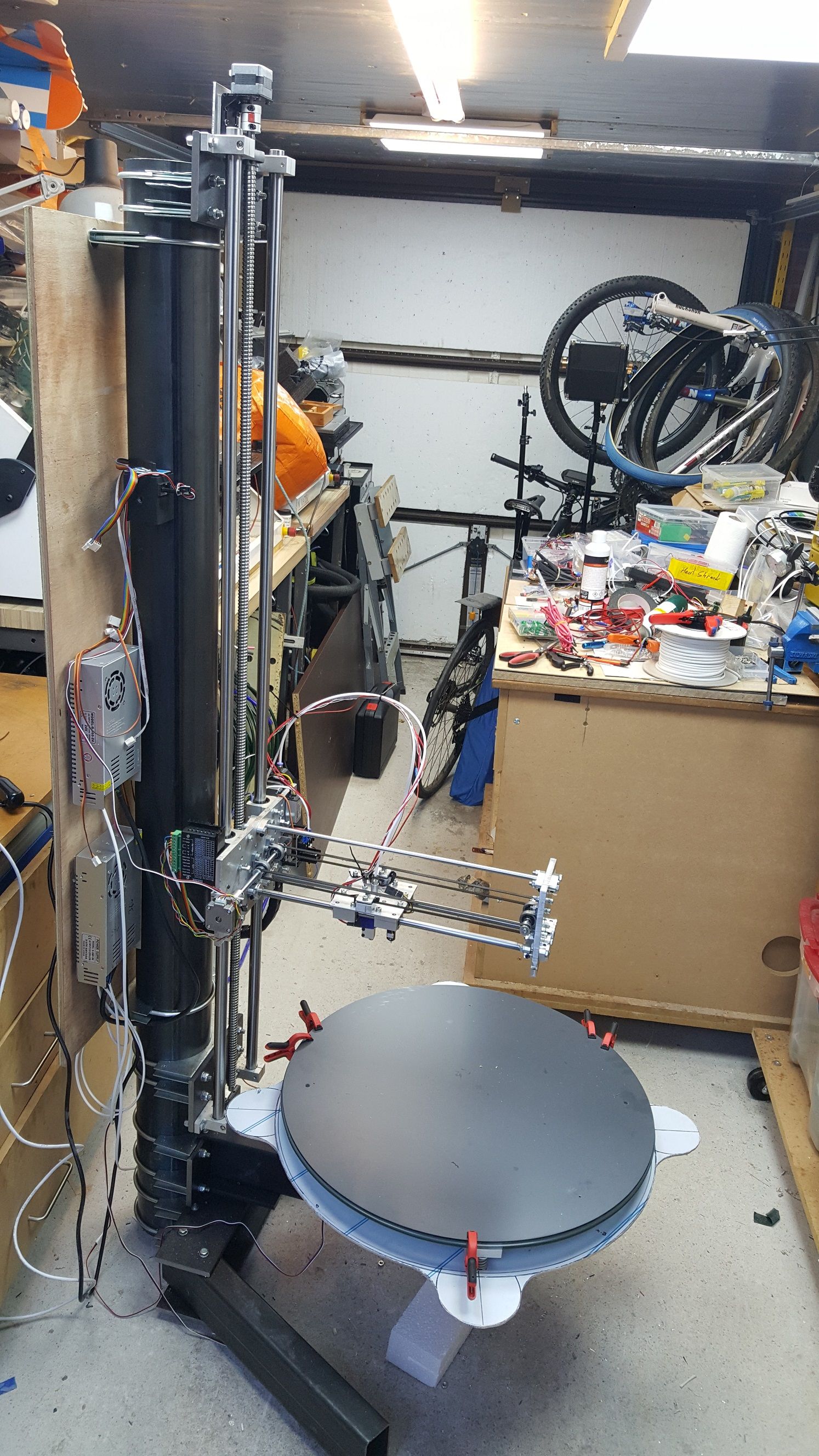 Here's some footage of her in action...
The YouTube playlist for the build so far is here:
https://www.youtube.com/playlist?list=PLWjZVEdMv1BY82izahK45qKh-hp3NFkix
My channel is www.YouTube.com/CNCModellerUK
I'm hoping to come to TCT so will drop by the stall. If you want some better pictures just let me know!
Cheers
Barry M
posted in My Duet controlled machine