JAWS N 3D
Finally have 98% of this thing sorted out. I've done my damnedest to make sure I haven't had to ask any stupid questions......
..... like how the hell I ended up with bed one and bed two with the hot end thermistor tied to bed number two.....weird.
Most of what I've dealt with are errors with converting my stuff to 3.0 + from 2.03.
Anyways figure you all might want to see our "bigger boat"
We are using it to make parts for our Oldsmobile.
Duet2/duex5, now with 3.3 on it and the paneldue....n some other stuffs.
I drew out and waterjet it...and a bunch of more minimalist brackets etc that it has 2 smaller brothers.
This is a little older video but it gives you a good view of all the important stuff.
https://youtu.be/Ua9t-zh2tIw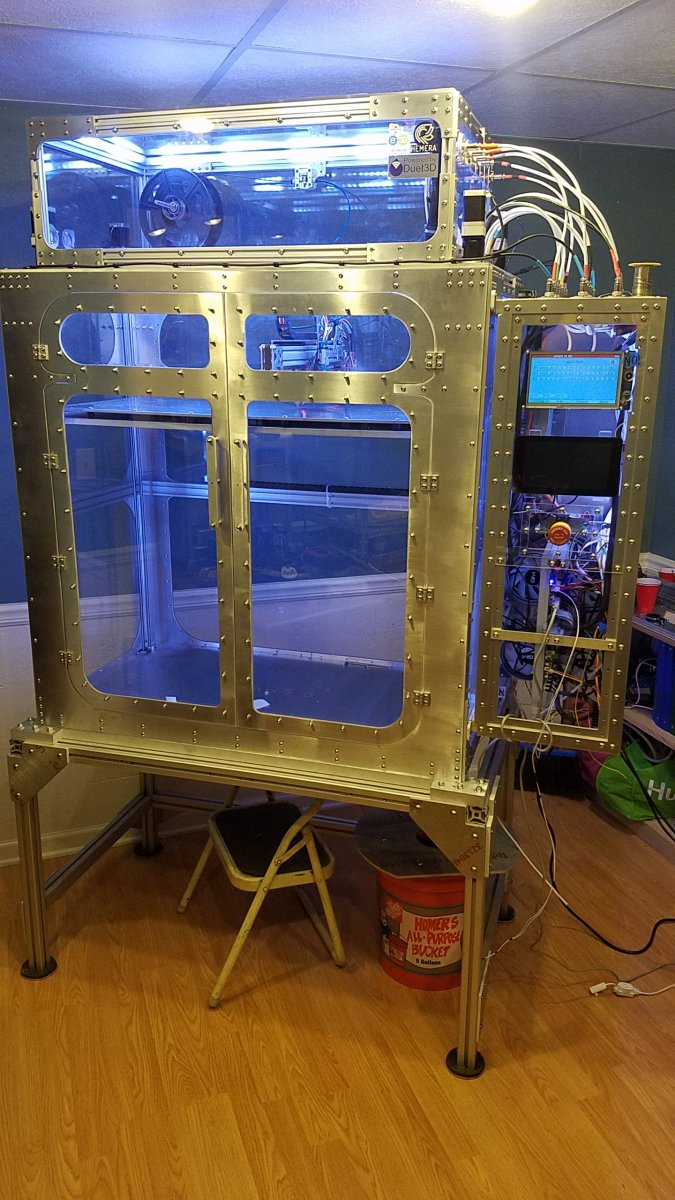 posted in My Duet controlled machine