RE: PanelDue 7i burned in and washed out
I finally got my new panel and it looks great.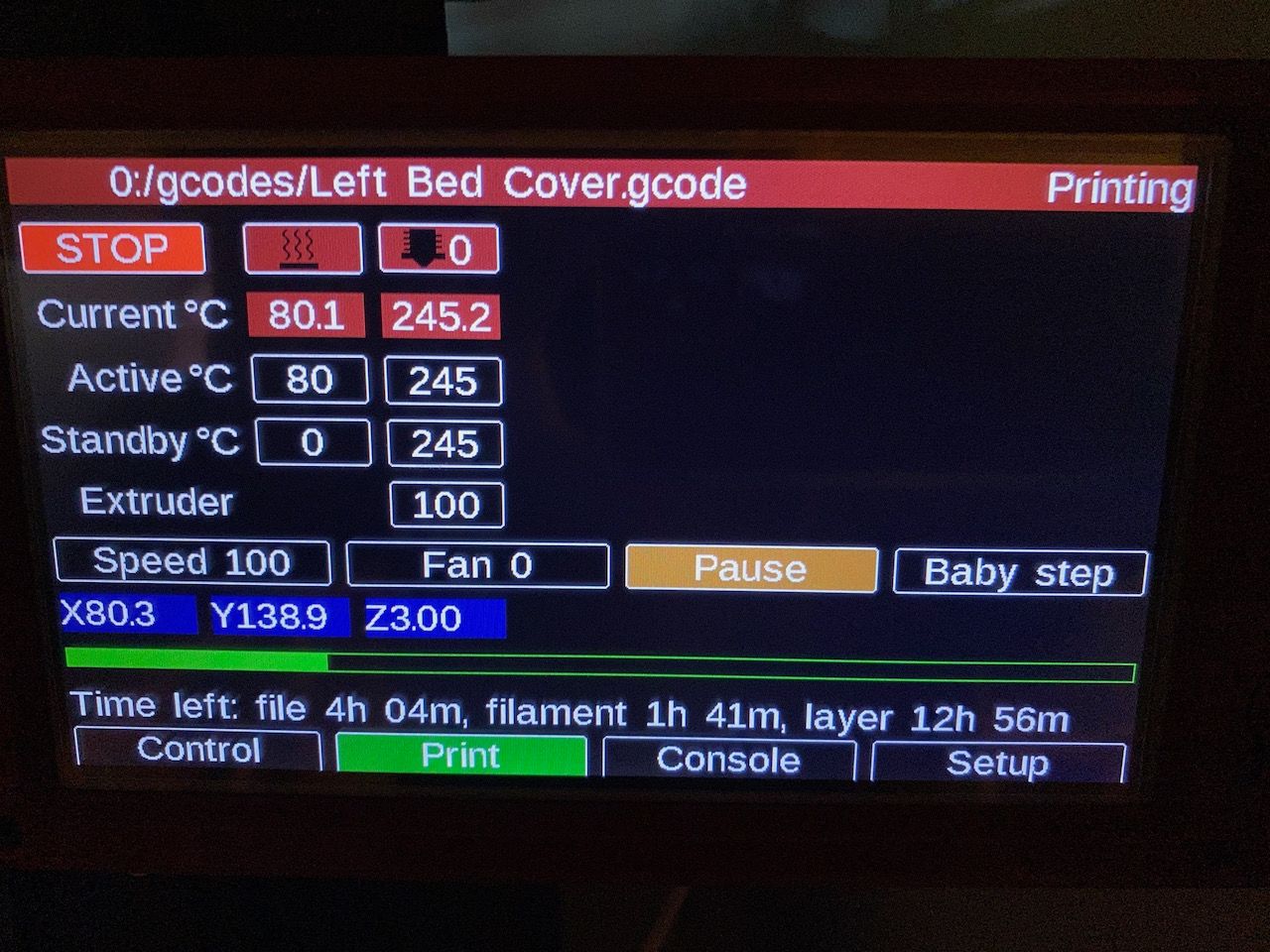 I ordered this panel from www.buydisplay.com: https://www.buydisplay.com/7-tft-lcd-touch-screen-display-module-800x480-for-mp4-gps-tablet-pc
Be sure to select the '7"Resistive Touch Panel Connector Type FPC' option.
The most difficult part of the replacement was getting the old panel off the board. The panel and cables are connected with double sided adhesive and care is required to make sure you don't damage anything. Have some replacement two sided tape on hand to attach the new display.
Larry
posted in PanelDue