My Hypercube Evolution CoreXY variant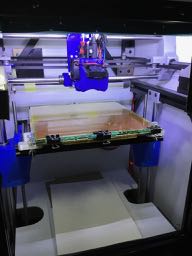 18 months to get this far. It first worked about 12 months ago but another 12 months to do some surgery to it, and build a second one that is smaller with a single Z screw. Change to E3D volcano, Zesty Nimble, Duet and full redesign of X carriage assembly.
So a fairly basic configuration with print volume of 250 mm cube.
Key features are:
1 the configuration of the dual Z rods rather than 4 rods on the normal Hypercube and they are 16 mm. Y rods are 12 mm and X are hollow 10mm.
2 the X rods were changed from 45 to 90 mm vertical spacing
3 Zesty Nimble with tusk part cooling (hand rolled aluminium) requiring a bit of refinement.
4 Dual 4mm glass beds, 1 fixed & heated and multiple removable print beds, on 3 levelling screws on a 2020 aluminium frame.
Power supply and Duet mounted on the back.
It is mechanically quite accurate requiring no compensation or bed compensation, and at this stage just a Z mechanical Endstop and occasional Babystep variations.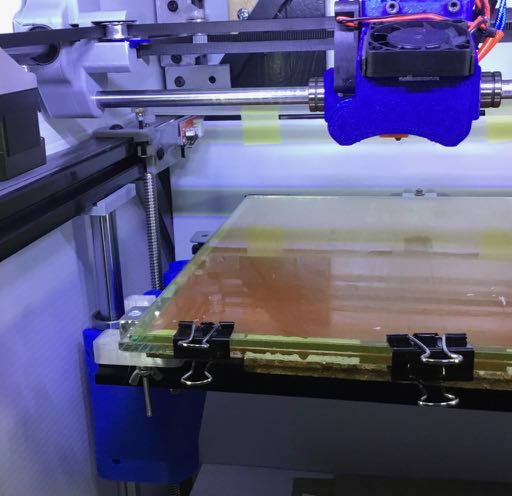 The Z belt arrangement for keeping screws synchronised when power off.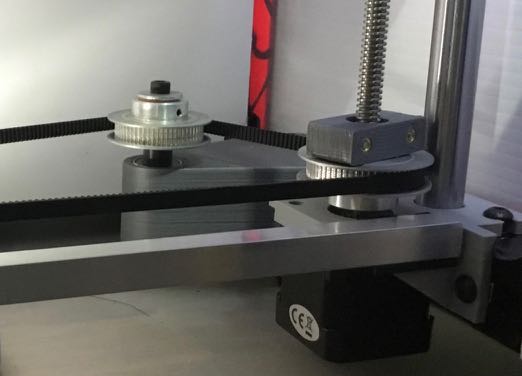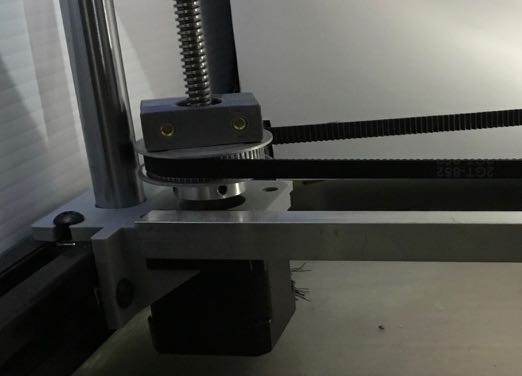 X carriage with 3 10mm bearings, 2 on the lower rod and 1 on the top, with the carriage (not shown) having a bit of complexity to allow in-situ tuning of the bearing separation and alignment with X rods to avoid binding. 2 40mm fans

posted in My Duet controlled machine