My DIY Maestro powered Bed-Slinger (many photos inside)
Hi all,
I'd like to present to you my self-designed, own built printer that has been conceived and created over a year ago.
Short overview:
Duet Maestro mainboard

genuine E3D v6 gold hotend (why yes, I do consider myself a fancy individuum), mounted to a genuine Bondtech BMG with a 0.9° 1.2 A stepper motor from Stepperonline (17HM08-1204S)

custom 160 x 210 mm heatbed (5 mm cast aluminium) with custom 200 W 24 V silicone heater with a PT1000 temperature sensor, powered directly by the Duet

highly integrated motion system based on igus Drylin W linear rails (6 mm square profile, more on that later), belts on all axes, driven by About3D (RIP) 1.8° stepper motors

optical endstops for y (x not implemented yet), BL-Touch for bed leveling

black 2040 extrusion frame with bamboo base plates

Separate 5 V and 24 V power supplys by Mean Well, the 24 V supply is switched by M80/M81 via relais

all of the wiring is hidden in the mysterious black box that makes up the base of the frame. It's connected to the network so it doesn't need an own control interface, however I will propably dedicate an old smartphone as a seperate touch screen to control the printer when the PC is off.
Some of you might find the design somewhat familiar; the use of the Drylin linear rails in the way that I did it was inspired by the Protoworx Tiny, which is a precious little machine that is capable of some very nice prints when it's properly set up. Check it out here. I'm not affiliated with the creators, but I felt it necessary to mention the design because credit is due. I did however route the belts very differently.
some pics of the build process: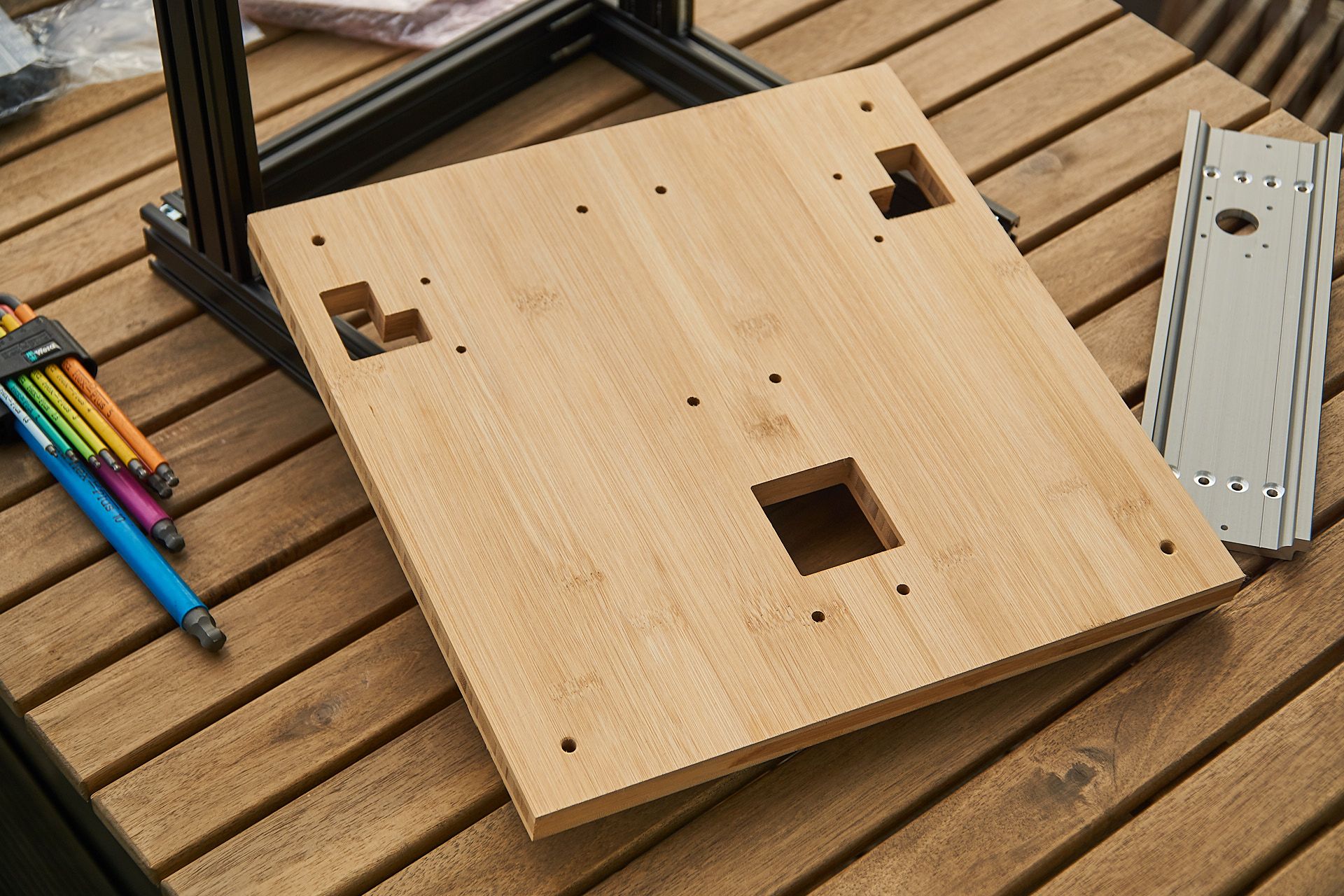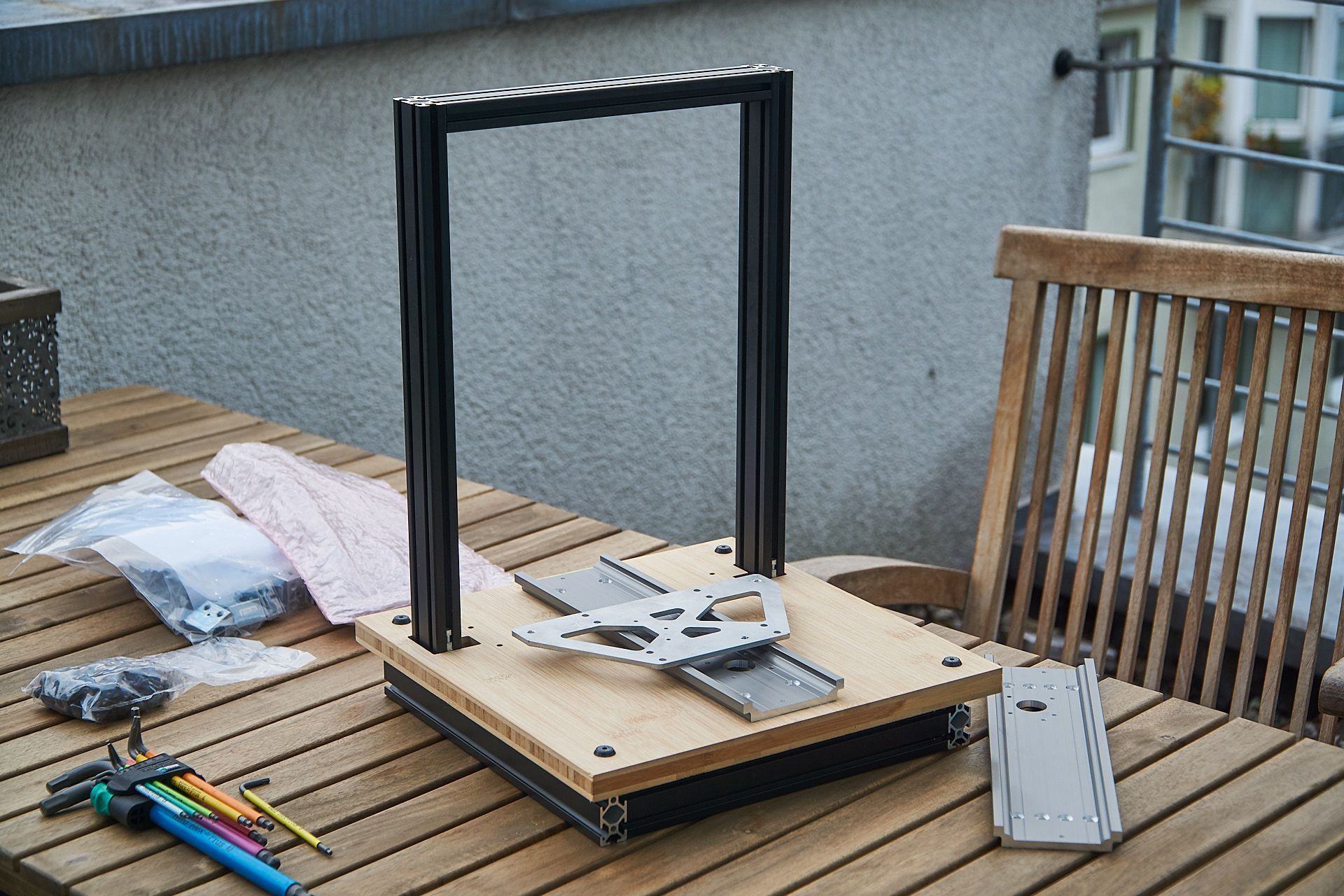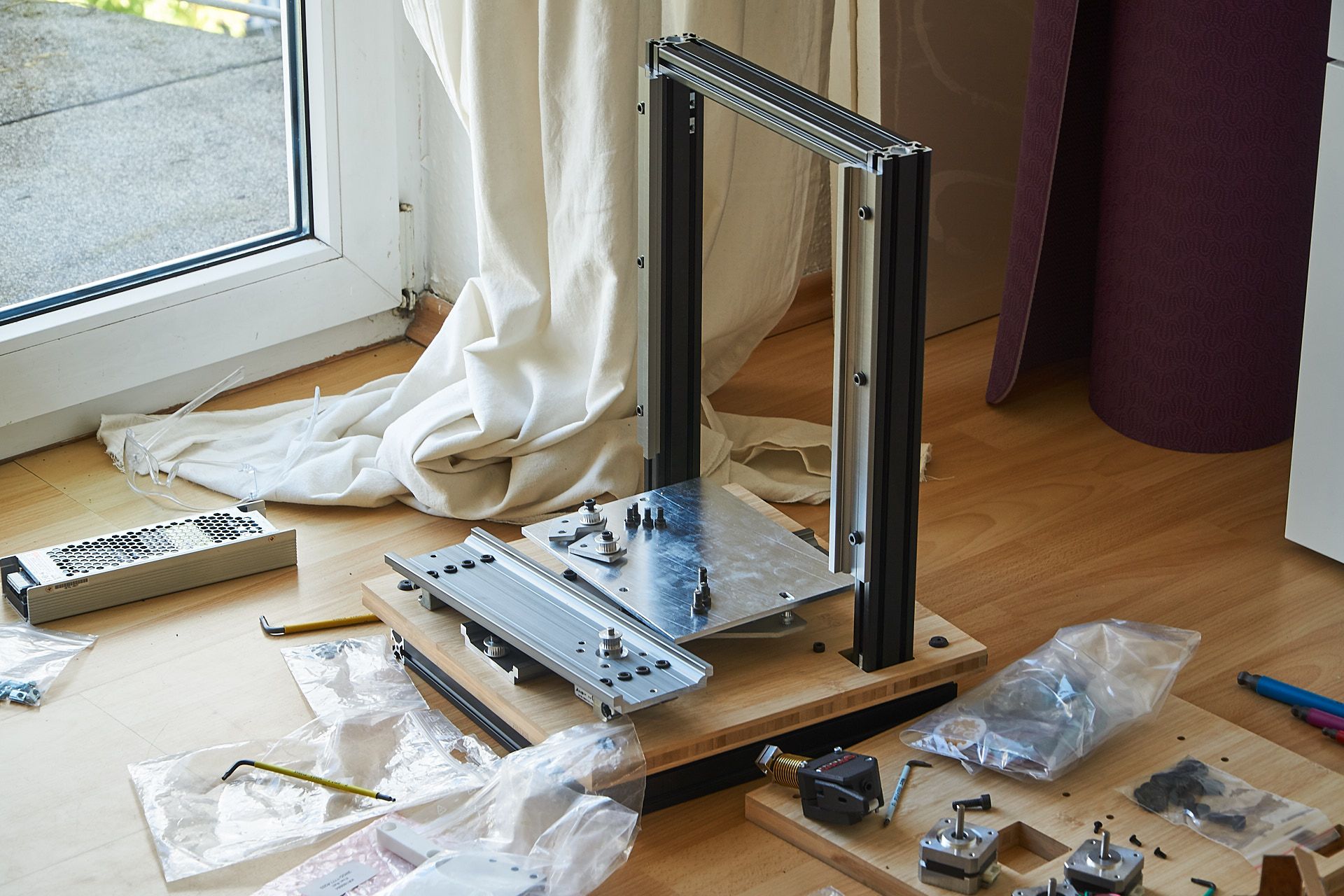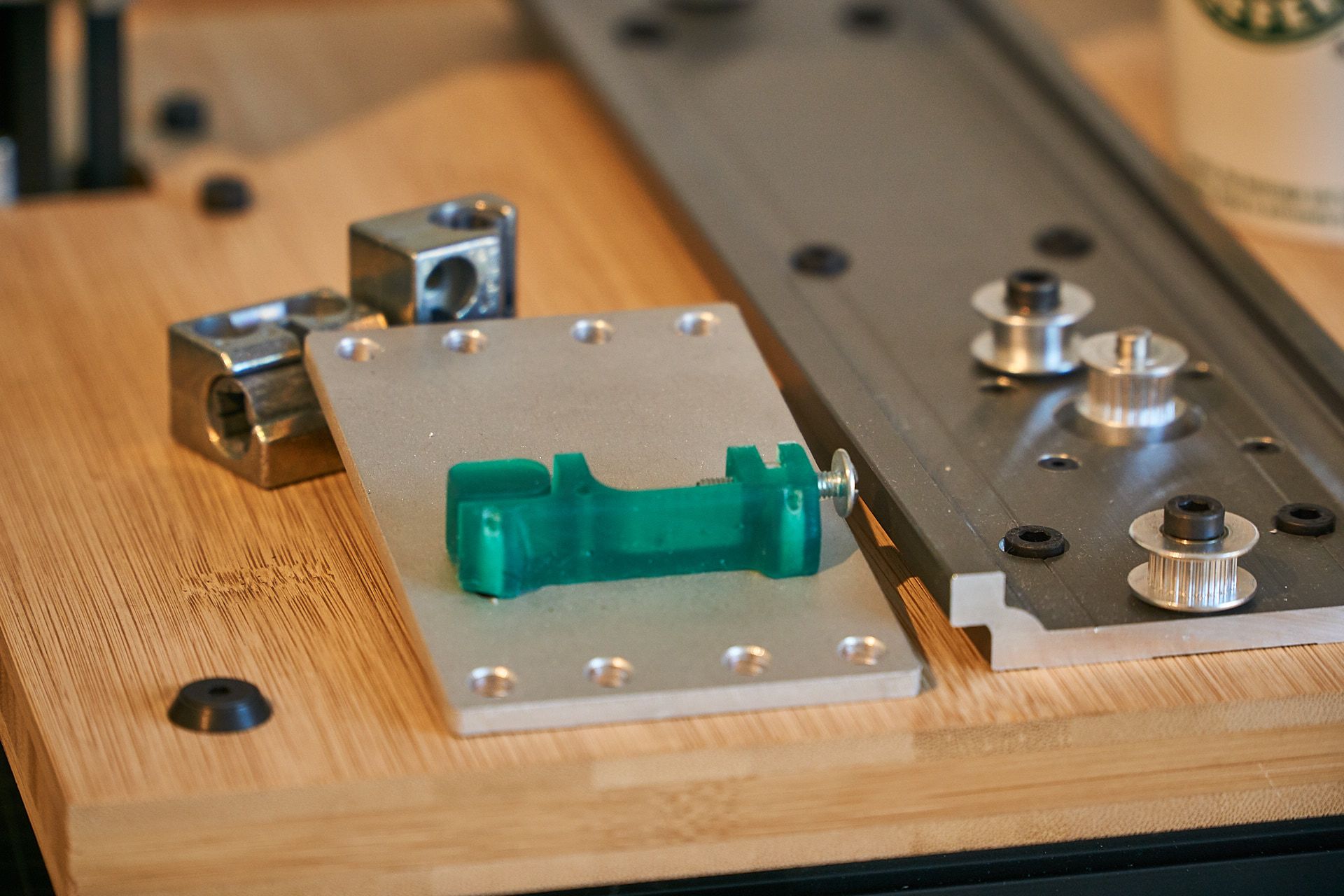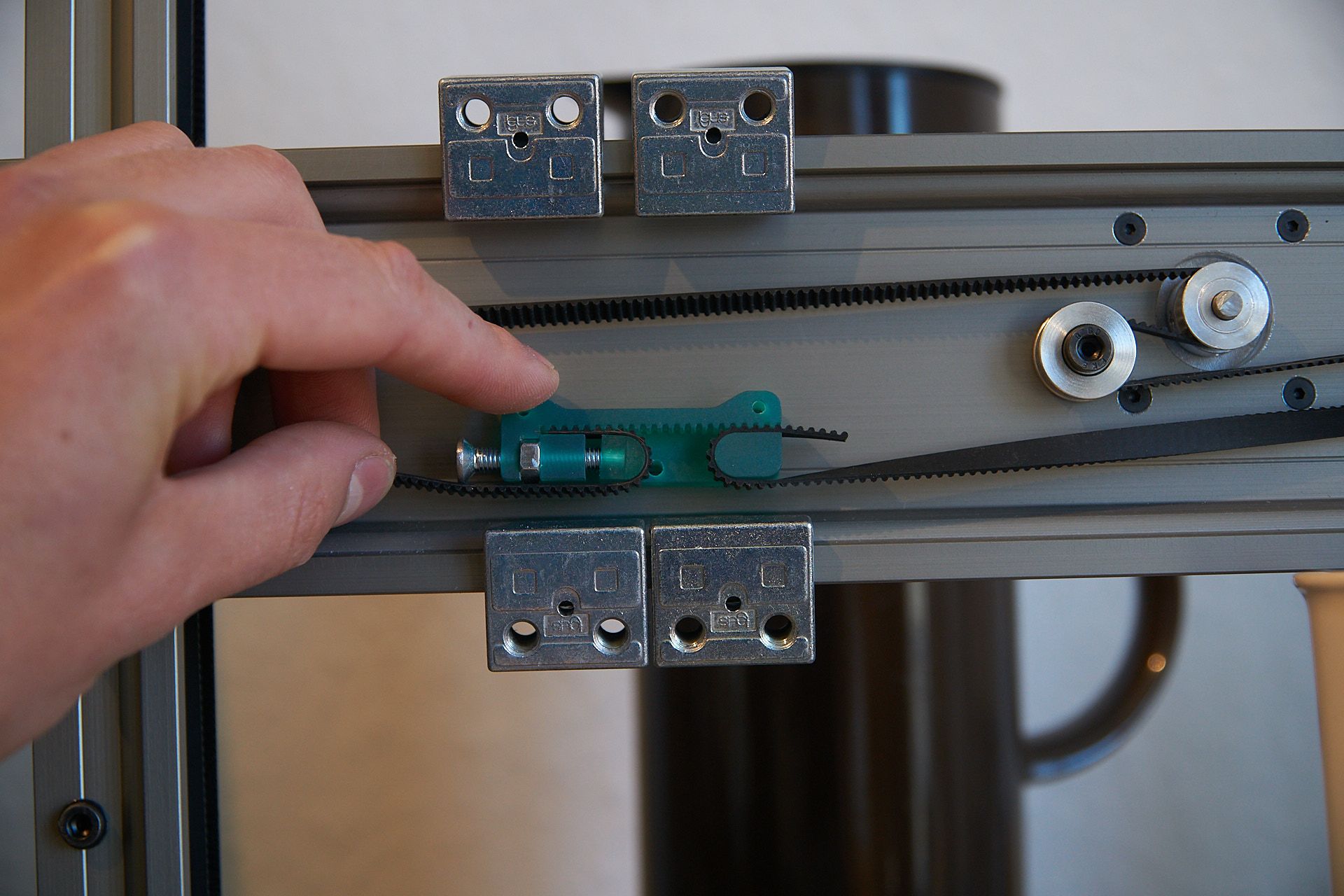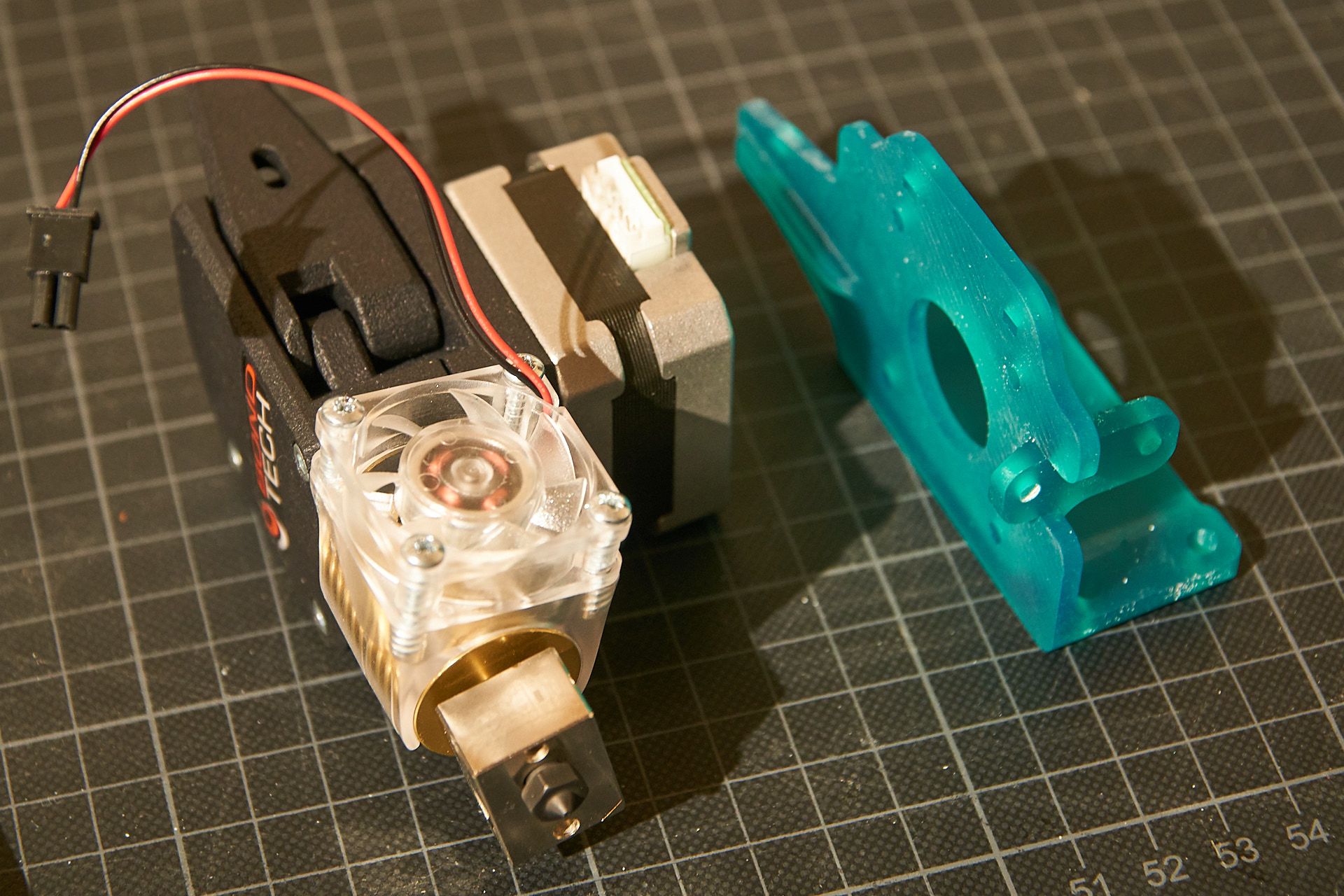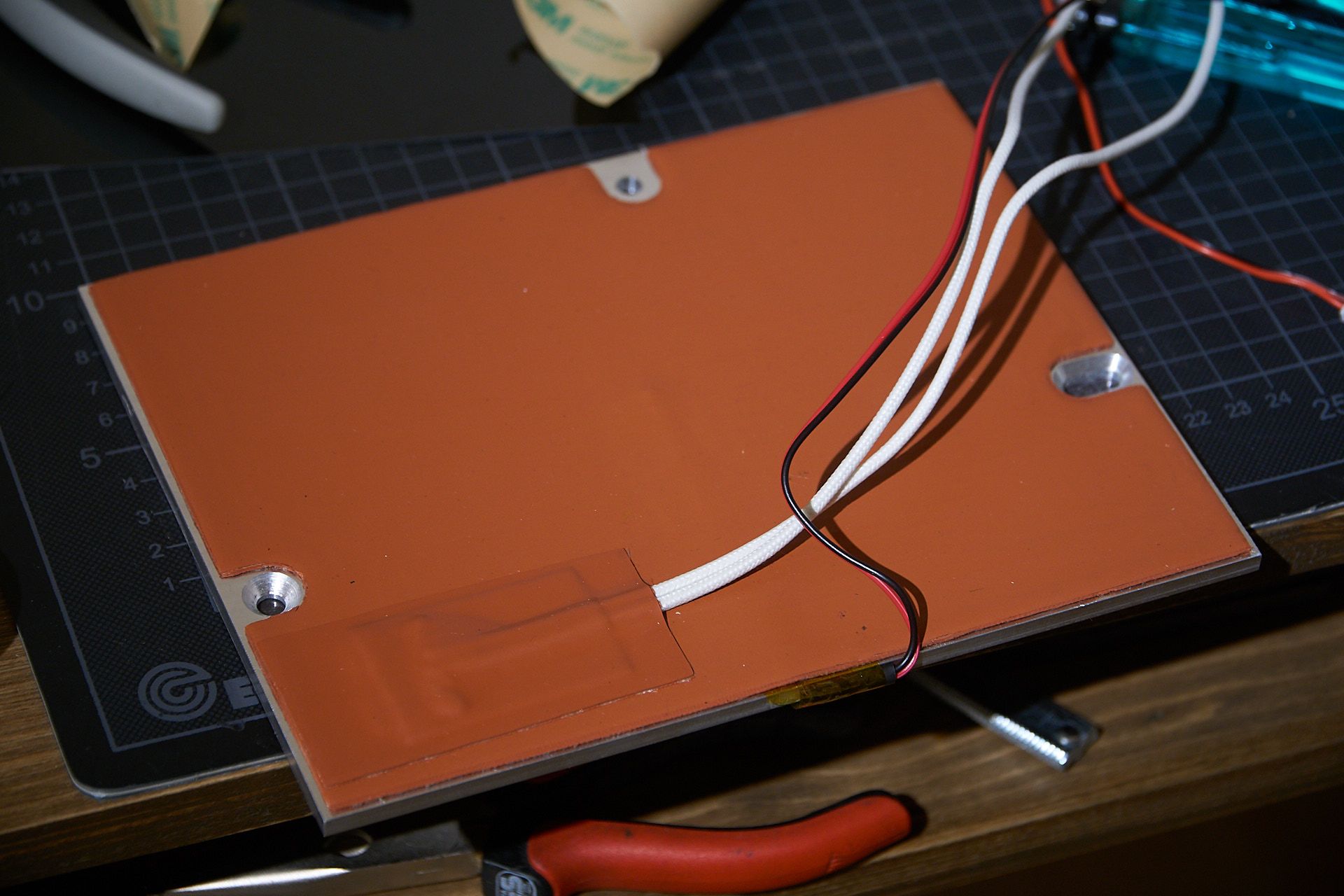 itsy bitsy sample print:
The hotend mount has been upgraded to mount a 40 mm Noctua fan for absolutely silent operation. The heated bed is "mounted" (read: laid down) Mark Rehorst style on two ballhead screws and a flathead screw. There should be springs holding it down, but you can see the tip of the broken thread tool still sticking out of the base plate from whence this operation failed and the motivation left me to fix it permanently. It works at low-ish speeds due to the weight of the cast aluminium plate, but you can hear it flapping around a bit when it moves to quickly.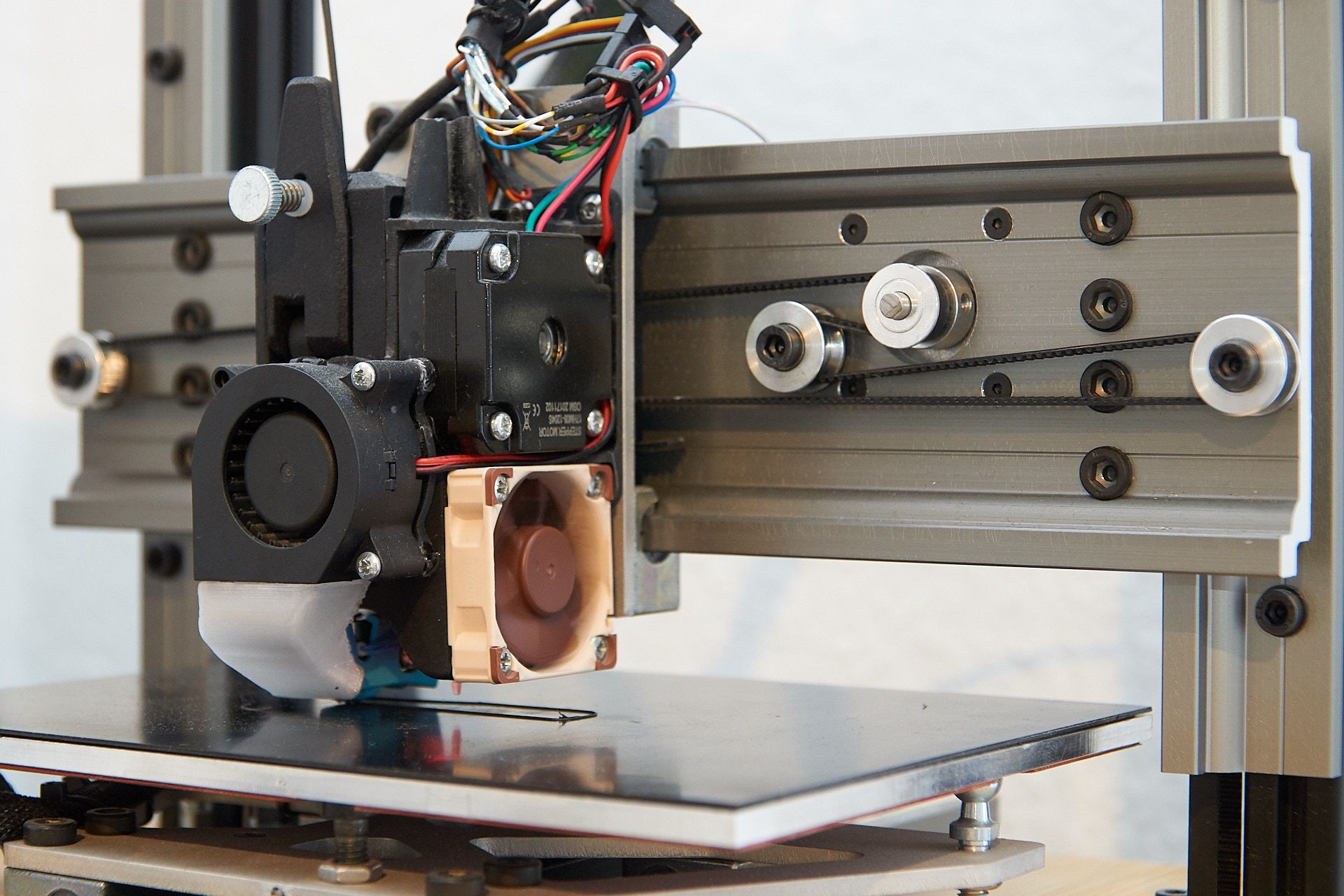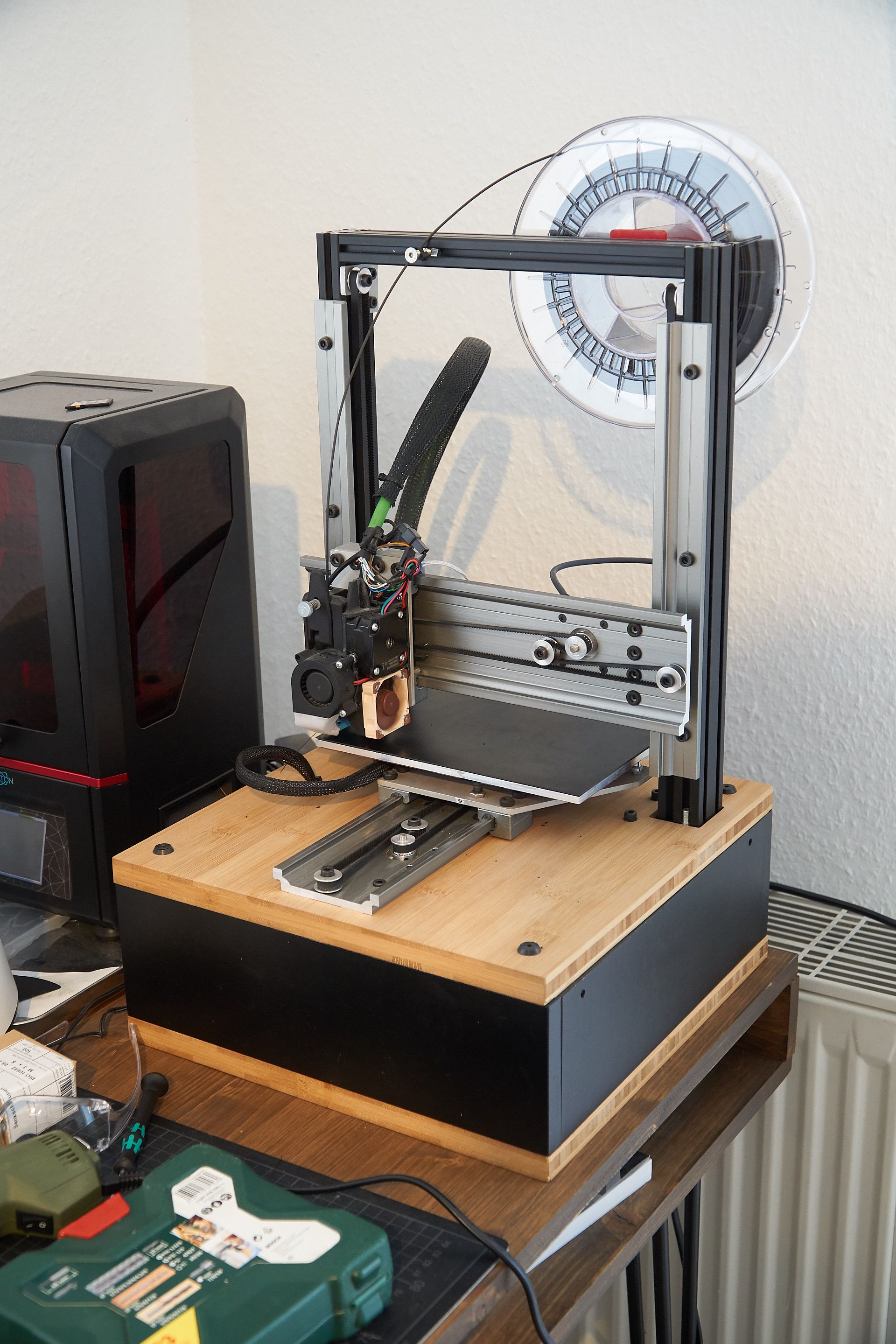 The bed surface is actually quite nifty, I bought plain black PEI sheet from a german distributor, and glued it to magnetic foil that is temperature stable to >100 °C. This "foil" is rather flexible but is held down to the build plate quite strongly. I haven't worked with warp-heavy materials though, there I would deem it possible that the part lifts this foil off the bed. I might also look into getting a spring steel sheet that would work better.
So this is the printer as it exists up until now, but won't for much longer. At the moment it's printing parts for its next big upgrade. I'm using Colorfabbs XT-CF 20 filament for structural parts, which seems to yield very strong parts yet is somewhat easy to print.
In the next post I will explain the upgrades that are going to happen to this machine, which will for the most part change its appearance radically. I'm ditching the igus Drylin rails - not because Drylin isn't suited for 3D printers, but because I chose the wrong type (I have to say this, because I work at igus and am somewhat a fan of the components).
I hope you enjoy this thread, I will post updates here on the remodelling that is happening, and show some sample prints once it's done.
oh yes: @wilriker you were interested.
Best regards, Niklas
posted in My Duet controlled machine