RE: XYZ-cube with a pre-shadow?
Thank you very much @mwolter. I have a lot better prints now.
These prints where printed with the new cooling fan shroud. The temp tower in the photos are all printed at 235C but the fan increases 10% for every block. Bottom level is no fan and the upper is 100%. 10% - 20% seems a good value.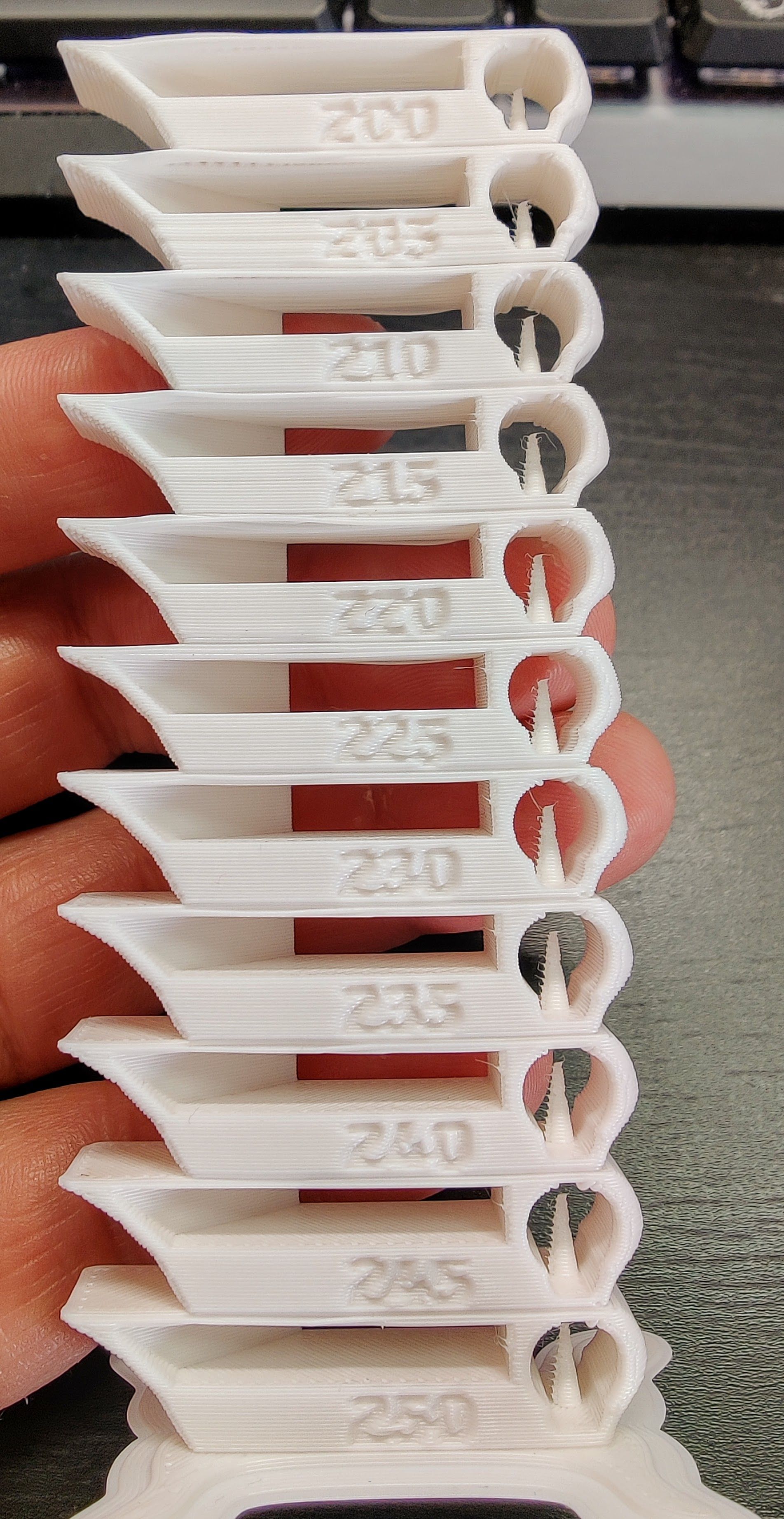 Seems like slight under extrusion but overall this part is almost perfect. Printed at 235C and 30% fan
posted in Tuning and tweaking