RE: Choosing a Z axis style
I'm currently working on a 3-lead kinematic Z axis for my CoreXY. I'm using short pieces of 2020 extrusion as thermal isolation between the bed (a repurposed Railcore 300ZL aluminum bed) and the printed mounts. Some blocks of drilled PTFE would work even better if there still ends up being too much conduction through the extrusion. I'm using neodymium magnets + magnetic ball joints for the 2, 1, and 0 linear dof mounts.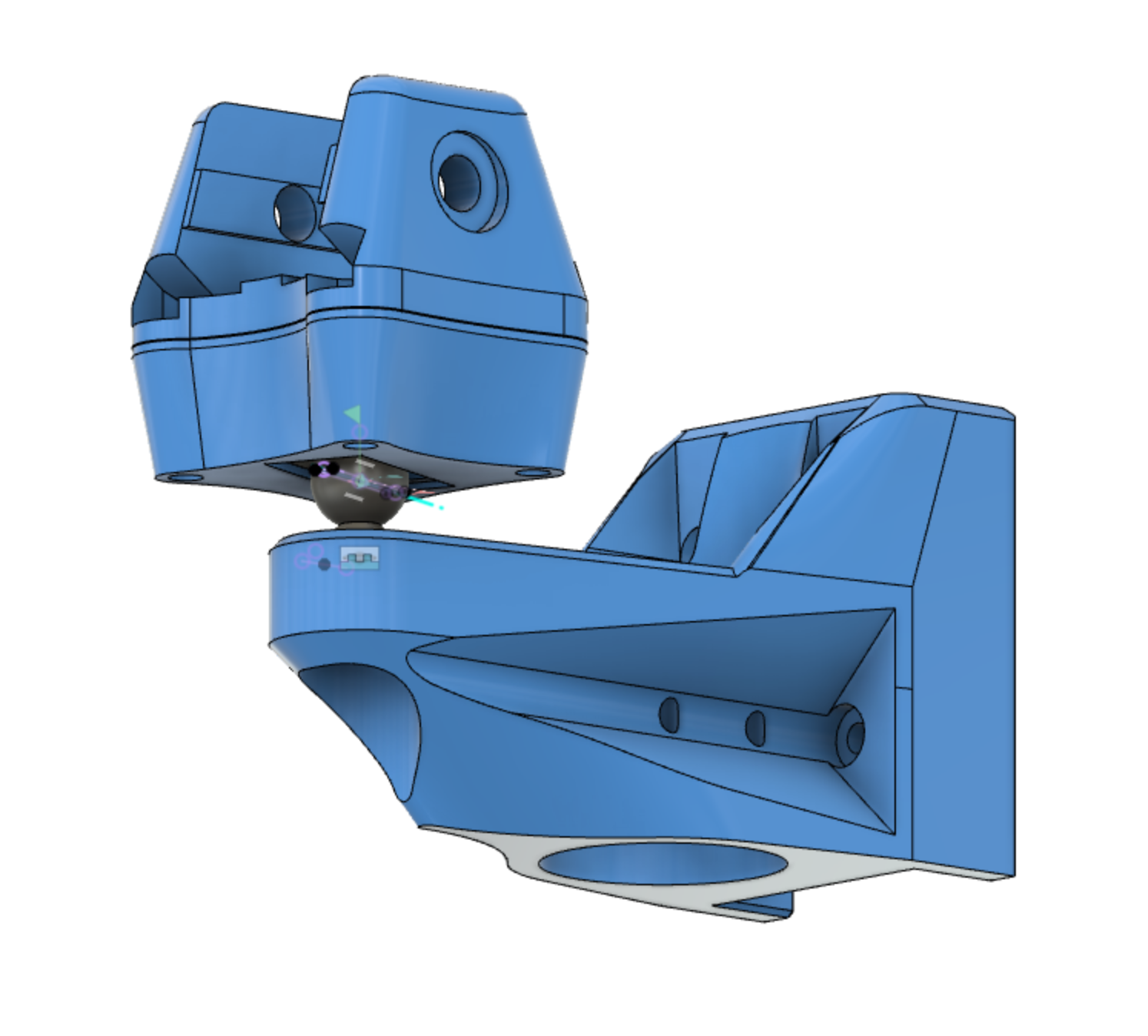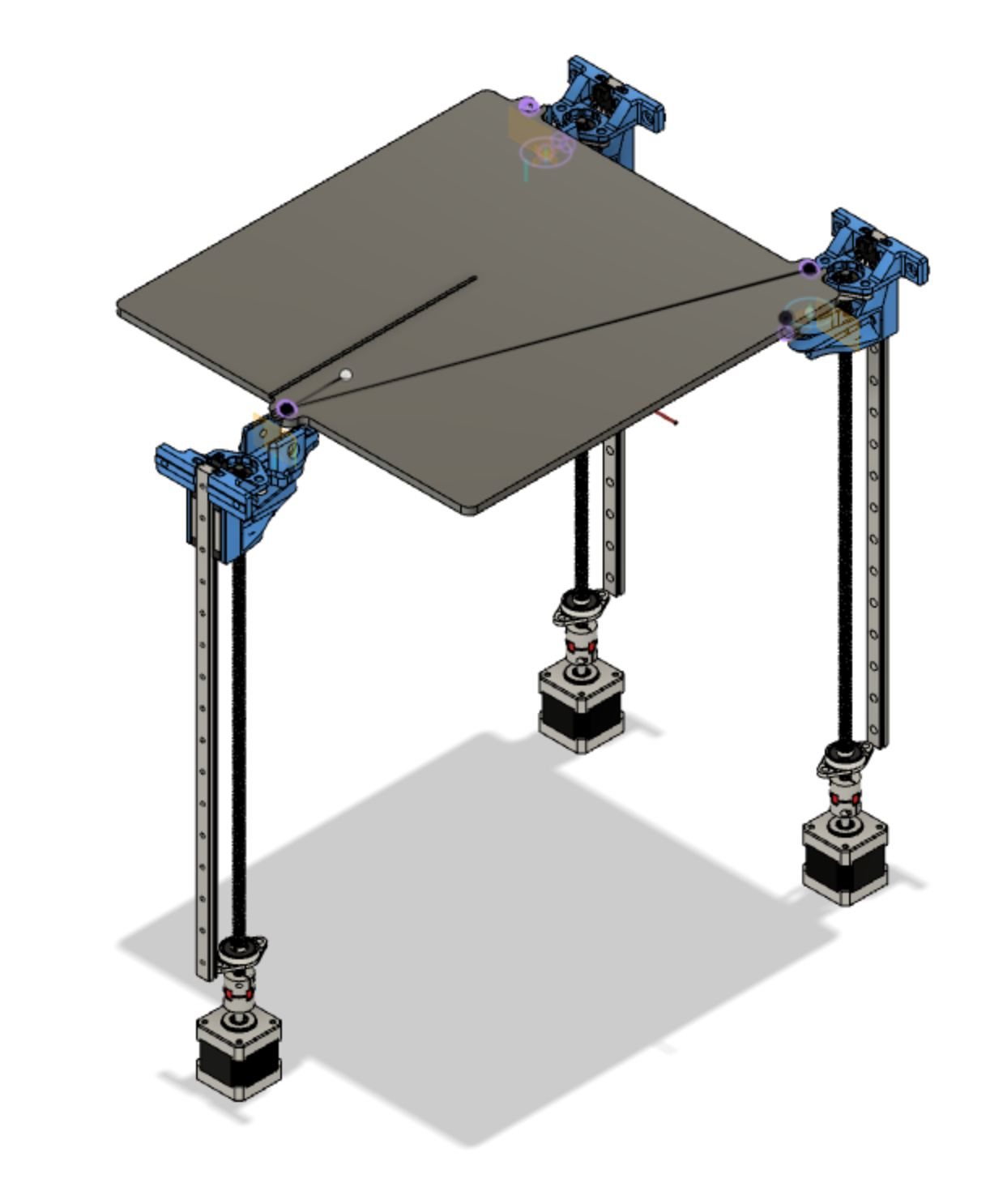 Still waiting for a few more parts to come in before I put it on the printer. By eliminating a rigid under-frame for the bed, I'm hoping I will be able to avoid some of the wear problems that can arise from having over-constrained Z rails, while retaining enough stability for reliable prints. In principle, it should also be possible to use the kinematic mount to help align the rails, by coating the magnets with some dry-erase marker, running the bed up and down, and seeing where the material rubs off. We'll see.

Happy to share design files if you're interested.
posted in 3D Printing General Chat