Filament-Knot-Stop (KnotenStopp)
I hope this post is placed correctly?
If not ... moderator ... please postpone, thanks.
I use Google-Translator for translating, so please apologize for the English.
I invented a knot-stop (KnotenStopp) that stops printing when the filament is knotted.
I removed my filament-out-sensor from the printer a long time ago, because I can roughly estimate whether the filament on the spool is enough for certain prints.
But I often have the problem that the filament gets tangled / knotted and I do not notice this filament jam and thus my 3D printing is ruined.
This "KnotenStopp" has a micro-switch from an old end-stop and is connected as a end-stop to the E1 end-stop connection on the Duet Wifi.
As soon as the filament is knotted, a tension is created on the filament... his pulling force triggers the switch and the 3D printer pauses.
I posted the "KnotenStopp" on Thingiverse (+ video). By the way, it's my first upload to Thingiverse ... so if something doesn't work ... please understand.
Here is the link to the knot-stop (KnotenStopp): https://www.thingiverse.com/thing:4232477
Have fun with the knot-stop ... I hope it makes printing easier for you.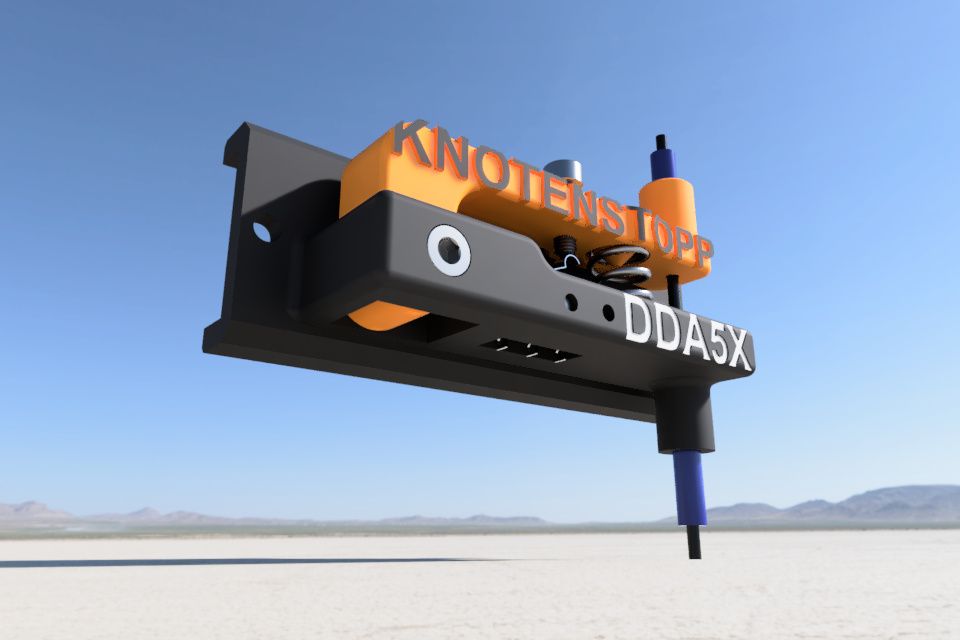 posted in Filament Monitor